When you think about choosing a credit union with a checking account, you may regret membership requirements. Fortunately, many of the best free online credit union checking account have flexible requirements that help you build a relationship with those credit unions. Credit unions are known to offer several benefits such as free checking accounts, best rates on deposits, and other financial services. We Swipe On Idea analyzed and rated credit unions based on customers' interests. It includes APY offerings, no maintenance fee, plenty of ATM opportunities, mobile features, and many more. If you consider opening a free checking account, start your search here.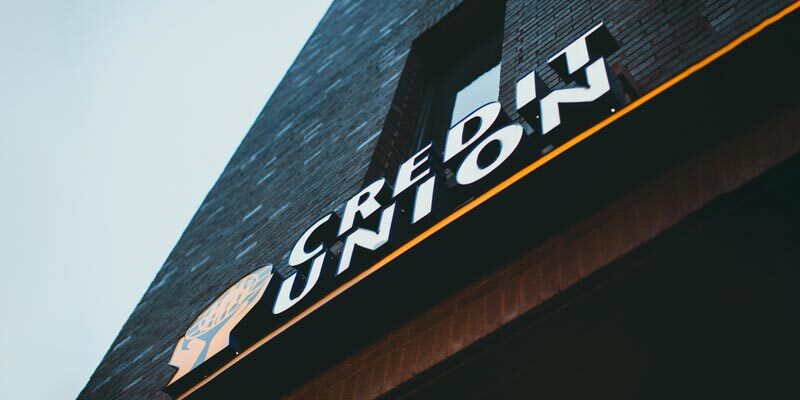 1) Altra Federal Credit Union
Altra helps people to live life happily. It provides good service and competitive products. Their primary goal is financial success for members. They have good rates and solid offerings in finance. If you are looking for a free online credit union checking account, Altra Federal Credit Union is a good choice. Its checking account offers plenty of features that can efficiently manage your money. There are several benefits you can grab when deciding to open a checking account on Altra. Check these benefits, now!
No Minimum Balance, No Monthly Fees
30,000+ Surcharge-Free ATMs Nationwide
Free Online Banking
Three Free ATM withdrawals/month at non-Altra ATMs, then $1.50 per transaction
Free Bill Pay
Free unlimited ATM withdrawals at Altra-owned ATMs
Free checks for members age 60+
Free Online Check Images
Free Altra Secure ID Identity Theft protection
Free unlimited phone transfers from Altra Checking
Free Overdraft Transfers from an Altra Line of Credit or HELOC
Free Altra Pay
Free telephone account access & balance inquiries
Free Debit Card
Free Mobile app with Free Remote Check Deposit
Free eStatements
Free Welcome Pack of checks for Students
2) Mountain America Credit Union
Mountain America Credit Union, based in Sandy, Utah, is a federally chartered credit union[1]. It offers multiple features you expect from any free credit union checking account. In the section of the MyFree Checking account, Mountain America provides an online checking account with zero balance requirement, zero maintenance fee, and zero hidden charge. There are several benefits you can grab when deciding to open a checking account on Mountain America. Check these benefits, now!
MyFree Checking
Online and mobile banking
Bill pay
eStatements
Mountain America Visa® debit cards
Unlimited check-writing privileges
Free access to your FICO® Score*
3) Digital Federal Credit Union
The largest credit union in New England is Digital Federal Credit Union. It is administered by the National Credit Union Administration. It offers various financial services including, free checking accounts, savings accounts, CDs, IRAs, and also business and credit cards, mortgage, insurance services, investment products, etc. Their online banking service is praiseworthy as they bill paying through online transactions. If you use the free checking account of DCU, there are lots of benefits waiting for you including-
No minimum balance and no monthly maintenance fees
FREE use of 23 DCU Branches in MA/NH (including 5900 shared branches nationwide)
FREE use of 35+ DCU ATMs in MA/NH (including 80000 charge-free non-DCU ATMs nationwide)
FREE use of DCU Digital Banking
FREE DCU Visa® Debit Card with EMV chip (Approval needed)
FREE eStatements, account alerts, and notifications
Top 5 Credit Cards That Only Ask for Last 4 Digits of Social Security Numbers (SSN)

Related Article
4) Heritage Credit Union
Heritage Credit Union is a non-profit organization. It provides a free online credit union checking account. It offers different types of financial services such as free checking accounts, saving accounts, business services, CDs, IRAs, mortgages, credit cards, mobile banking services, and so on. Heritage offers a simple free checking account. Several benefits Heritage Credit Union has, you would like to grab such as-
No monthly or maintenance fees
Easy-to-use mobile and online banking
Overdraft protection options
Free debit card
4 free non-Heritage ATM transactions per month
Pay a Friend
Debit On/Off
External Transfers
Bill Pay
Check Deposit
E-Statements
Alerts
5) First Community Credit Union
First Community is the largest credit union in Missouri. They have provided affordable financial services and quality products for over 85 years. Customers can put their money in a free checking account, savings account, CD, or IRA. First Community is proud to announce mobile banking with mobile deposit and First Rate Checking. Its goal is to make it the customer's primary financial institution to improvise economic conditions. Since First Community Credit Union opens a free checking opportunity, so you can complete all your funds without any hassle. Enjoy those benefits FCCU has-
Free mobile and online banking
No minimum balance required
No monthly fee
Free debit card with zero liability protection
Online and Mobile Banking with access to Mobile Deposits, eStatements, and more
Fraud protection and card controls with FCCU Card Manager
Overdraft Options* to make sure you're covered
Tap to Pay for quick purchases with an FCCU Visa Debit Card
6) Greater Texas Credit Union
Greater Texas Credit Union serving financial services for a decade. It is a truly free checking account provider. No official requirement for monthly service charge and no minimum balance. Opening a checking account is so easy. When you decide to open an account on Greater Texas Credit Union, you are in an organization that is committed to helping customers financially. This credit union offers many banking services at low cost including free checking accounts, saving accounts, free online payment, and mobile deposits across Texas city. Following the opportunity, you have at GTCU.
Lower fees
Better rates
Exclusive discounts
0$ Monthly free
$25 requirements for Opening Deposit
Minimum $0 requirement
7) Suncoast Credit Union
Suncoast Credit Union is situated in Tampa, Florida. They provide truly not-for-profit financial services. Offering financial services and products such as free checking accounts, savings accounts, CDs, IRAs, and many more. Fortunately, Suncoast reveals a Smart Checking feature that is a smart choice for you and the community. With this feature, you will get all types of free checking benefits. Some exciting features in Smart Checking such as-
Free online banking, bill pay, and mobile banking
Free ATM access at Suncoast ATMs, Publix Presto ATMs, McDonald's® ATMs, and other 10,000 non-Suncoast ATMs
No monthly service fees, no activation fees, no ATM fees from Suncoast ATMs
Direct deposit and payroll deduction
eStatements and combined account statements
Free images of cleared check
Visa Account Updater (VAU)
8) ESL Federal Credit Union
ESL Federal Credit Union is a full-time financial service situated in Rochester, New York. From 3 primary checking accounts, be sure how much money you want to keep and how much maintenance fee you want to pay. I will suggest a Free checking account. Because it doesn't require monthly maintenance fees and you need only $1 to open the account. As a monthly maintenance fee, ESL costs $3 per month with no overdraft fees. There are plenty of ATMs, you can manage your money. However, let's see some exciting features of ESL free online credit union checking account when you bank with-.
ESL Visa® Debit Card
No minimum balance or monthly service fees.
ESL online banking and online Bill Pay.
Mobile banking app for Android and iOS
Mobile deposit and mobile Bill Pay are featured on the mobile banking app.
Text banking and mobile web banking.
Unlimited ATM withdrawals at any ESL ATM when you use your ESL Visa Debit Card.
Limit of six ATM deposits per day.
Generally, the first $225, $1,000, or the full amount
Up to five free ATM withdrawals per month at non-ESL ATMs with direct deposit.
9) StarOne Credit Union
Star One Credit Union has run financial services since 1956. From the 10th largest credit union in the USA, Star One is the 4th largest credit union. It's a member-owned financial service that provides all types of financial solutions such as saving accounts, free checking accounts, CDs, IRAs, etc. Including Free checking, it offers Reward checking which earns a huge yield. It is eligible to refund $20 per month from the ATM. Oh forgot, It provides a golden Visa debit card. To be eligible, customers need to make 10 purchases with a debit card. There are many more opportunities available on Star One Credit Union. Let's see.
Earn 0.10% APY1
No monthly fee
Free online Bill Pay
Nearly 30,000 ATMs
In the CO-OP Network and at 7-Eleven® stores
Free in-network ATM withdrawals
From savings or checking
$0 overdraft coverage fee2
When linked to your Star One Visa card
Visa Debit Card
Overdraft Coverage
Mobile Banking
ezDeposit (use your scanner to deposit checks)
Direct Deposit
Touch Tone Teller
Online Banking
Shared Branch network with over 5,600 branches and nearly 30,000 ATMs nationwide
eStatements/eNotices/Tax Forms
Insured to at least $250,000 from NCUA per individual
Free initial box of 40 exclusive design checks
Order checks in Online Banking in the "Additional Services" menu.
Free in-network ATM cash withdrawals
10) Credit Human
Credit Human operates as a financial cooperative. Loans, investments, savings, credit debit cards, online banking, CDs, and IRAs are all types of financial solutions, you will get here. It serves its service in the State of Texas. Credit Human offers a variety of checking accounts, free checking is one of them. A free debit card and limited savings options are also available here. It provides online-based services such as paying bills, managing accounts, mortgage payments, cleared checks view, etc. Get the full service of a checking account with these features-
Open with a $25 minimum deposit
No minimum balance or monthly fees
Unlimited check writing and debit card usage
Free access to 55,000+ ATMs worldwide with Allpoint
Funds federally insured up to $250,000
Final Outline
We have discussed everything about a free online credit union checking account. Some credit unions are highly reliable and popular. You can re-verify upon customer review on the internet. We are just an information provider. The rest of the information is handled by the official credit union website.