Are you seeing the blue screen issue on Disney Plus? Don't panic, this is a common issue faced by every Disney Plus user. Disney Black screen issues and Suck on loading screens are regular problems. Behind the reason is corrupted cached data, incompatibility with new ipv6, unstable internet connection, or outage issue by Disney Plus itself. If you face Disney plus blue screen on Samsung tv as well as Disney plus stuck on the loading screen, you can follow the below steps. These steps will definitely fix this issue. Before entering the fixing process, check out Disney plus the current status on downdetector. If Disney plus has its outage, then your Disney problem is normal.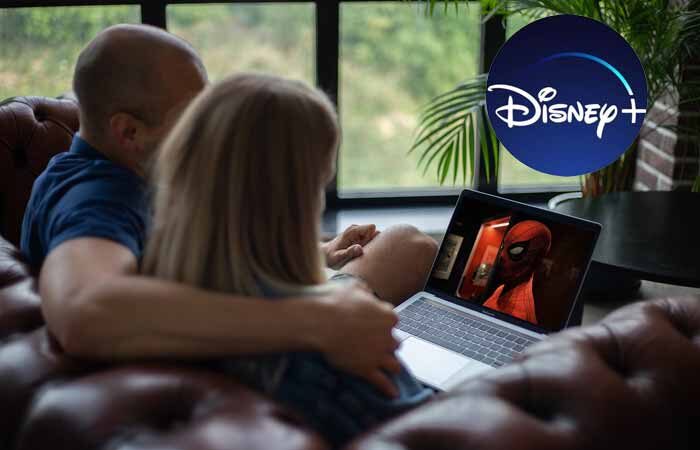 How to Fix Disney Plus Loading Blue Screen on Samsung Smart TV
Stuck at the blue loading screen on Samsung Smart TV? Follow every point to troubleshoot. We are going to describe 11 solutions. All solutions are tested by Disney plus users. So, you can try believing.
11 Solution of Disney Plus Issue
1. Power Cycle
The power cycle of the router and tv can fix Disney plus blue screen issues. Power cycling clears corrupted cached data and bugs from smart tv. Finally, you can run smart TV well.
How to Power Cycle
Turn off the smart tv then unplug
Press and hold the power button for 20 seconds
Turn off and unplug the router from the power outlet
Wait 10-15 minutes
Turn off wi-fi router
After a few moments, turn on Smart TV
Now connect smart tv to a router
Related Article: 5 Fixes of Disney Plus Not Working on Samsung TV
2. Reinstall Disney Plus
Reinstall is really annoying, most people never try this. Because it requires credentials again. When the aim is to solve this issue, we need to do something. Reinstall fixes many glitches and bugs. Before reinstalling Disney, follow the upper procedure. If no solution happens, you can try to install Disney again.
How to Reinstall
Delete or Uninstall Disney plus app from Smart TV
Restart the device
Install the latest version of Disney plus
Now login again to your account
Now a welcome screen will appear on Disney plus device.
3. Disable Ipv6 in Wi-Fi Router Settings
We saw some conversation in the Disney Plus forum. Most users say they have successfully fixed Disney plus stuck on the loading screen and blue screen issues by disabling ipv6 in router settings. To disable ipv6 you have to access router settings. Router settings are placed on a web address, locate the address at the backside of your router. This address looks like 192.168.1.1
How to Disable Ipv6 in Wi-Fi Router
Open browser and type router address you got
Fill up login details, (Check backside of the router)
Go to Settings
Tap on Advanced Settings options
Tap on the Ipv6 option
Disable or turn it off
Save it
Related: How To Disable IPv6 On NETGEAR Router? 10 Easy Steps to Do This
Now start Disney Plus again, check are you able to pass the loading blue screen or not.
4. Check Internet Connection
Internet connection is a big issue in streaming. Basically, we purchase a plan for daily internet use. But streaming requires stable speed, stable signal. Low signal and low speed may interrupt video streaming. You should opt for a good internet plan that fits with streaming. If you choose a low-budget deal, you can face issues like you can get stuck at the loading screen of Disney plus. Check if your internet connection is stable or not. Just try to stream video on YouTube and also check internet speed at speedtest.net. To enhance network speed and connectivity, move your router aside to streaming devices. Ethernet wired connection is also a good option to get the best internet speed.
If you are facing the same internet issue, it's maybe a problem with your device or internet plan. Use other sources of internet connection just like neighbour mobile hotspot, public wi-fi hotspot. Then check again, Disney plus is now working or not. If you see Samsung tv Disney plus blue screen issues disappear, switch your connection. It can be fixed now, if not, change internet devices or internet plans or inform internet providers. If nothing is working at all, try to restart the streaming device then contact Disney plus the official website.
Read More: Can You Have Two Internet Providers in One House?
5. Reset Smart Hub
Still, asking yourself, why is my Disney plus screen blue? Try to reset Smart Hub. Resetting Smart Hub is also a working solution for Samsung smart tv users to fix loading blue screen issues on Samsung Smart TV.
How to Reset Smart Hub
Use Samsung TV remote to go to Home Screen
Go to settings
Scroll and Choose a Support option
Tap on Self-diagnosis
Reset Smart Hub
After the reset is complete, log in to the Disney Plus accounts with your credentials. Hope it is fixed now.
6. Change Resolution Mode to 4K
Remember, Streaming devices come with a default resolution of 1080p. Samsung TV cloud is also set to 1080p mode. However, change the resolution from Settings>Display/Sound>Resolution>4K. After making changes, plug it again into the UHD color port. Now has a chance to Disney Plus working properly.
7. Change Colour Depth
This change is only for Vizio and Fire Stick Combo. If possible in Samsung Smart TV. Do this right now. Go to the Home menu, change the Color Depth from 12 bits to 8bits. Now plug the 4K stick to the HDMI port on your TV. But must be in UHD Color. After making this change, the worst black/loading screen will disappear.
8. Clear Browser Cache
The cache of browsers may be a barrier to using streaming devices. You should try clearing browser history, cache, and cookies. Use the latest version of the browser
9. Restart the Device
Restart Samsung TV to make live Disney plus. Two ways to do this. Turn on the TV, hold down the power button on the remote until Samsung TV turns off and eventually back on itself. Otherwise, you can just unplug the TV and plug it back in after 30 seconds.
10. Check Background Obstacles
Background obstacles can refuse Disney plus to stop. Make sure you have no content filter, pop-up blocker, antivirus app, that prevents smooth connection to Disney plus. Find out obstacles and stop them. Further, restart the internet connection, reset factory reset, and set the TV again.
11. Contact Disney Plus
All of the solutions we describe are working. If you are in bad luck, you can't even fix it. The last option is to Contact Disney plus the team. Explain to them you are stuck at the blue loading screen of Disney Plus. The team will touch you soon, and help you in resolving this problem.
Final Thoughts
By following troubleshooting techniques, you can fix the issue of Disney plus blue screen on Samsung tv. It also works for Disney loading screens issue.
Weekly Hot Posts🔥🔥