From the several popular brands, Sony is a Japanese brand best known for its top-notch consumer electronic products. It has made many notable contributions in the electronics industry with various innovative products ranging from Smart Televisions, Smartphones, Audio devices, Cameras, Gaming consoles, to even Medical Appliances. It is now a giant global company operating in around 47 countries. It is mainly successful due to its technology innovation. Sony's electronic products are widely used in several households and firms, making their daily lives functional and painless.
What is Sony Smart TV?
Sony Smart Televisions are one of the various electronic products manufactured by Sony which contain innovative features that revolutionized TV technology to the next level. Sony sells TVs and other Tv products under the brand named Bravia, an owned subsidiary brand of the company. Different models of Sony smart TVs have unique features. They allow internet accessibility, have 3D features, have HD/4K resolution, support various applications like Netflix, YouTube, Amazon Prime, Facebook, and many more, and also can connect smart tv to a phone without wifi.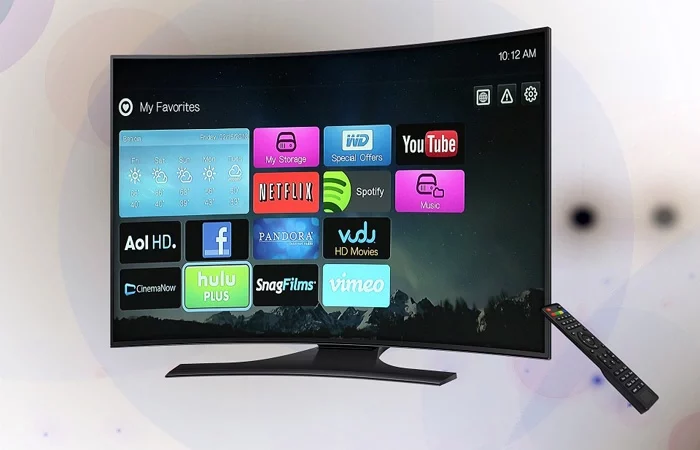 7 Ways to Fix Slow Internet on Sony Smart TV
You cannot reap all the benefits of these unique features of Sony smart TV if you have slow internet. Imagine having your friends over at your place to watch your favourite movie together, but the streaming apps are not loading, or the movie starts buffering every few minutes. Here are some working methods you can follow to fix slow internet issues on Sony smart TV:
1. Update Software Version
The most common way to fix slow internet on any smart device is to update its software version. Many people don't know it or skip this part, but just like your smartphone and computer, your smart TV's software needs to be updated too. Old software versions can hinder the internet performance on your TV. Therefore, check if any updates are available and install the latest software version on your Sony smart TV. This method is especially effective if your Wi-Fi is working fine on other devices.
Related Article: 9 Amazing Ways to Get Reliable Wi-Fi at Home or Out Where You Go
Follow the steps below to update the software version:
Go to

Sony Support Website

.

Type your TV model's name.

Download the update if it shows availability for any new update.

Install it on your smart TV using a USB cable.
2. Switch to a Higher Frequency Band
It is not unknown that a higher frequency band provides faster internet. Most of the routers we use nowadays have two frequency bands – 2.4 GHz band and 5 GHz band, allowing users to switch between the bands. Naturally, smart TVs require higher bandwidth when streaming high-resolution movies or videos. So, if bandwidth is 2.4 GHz on your TV, try changing it to 5 GHz, and you will see an instant boost in your Wi-Fi performance.
However, the only drawback to a higher frequency band is that your router has to be at a short distance from your TV. So, you might have to move your router closer to your TV.
3. Reduce Network Traffic
Limiting devices connected to the same network will reduce network traffic and increase your internet speed. Most routers claim to support around 250 devices simultaneously, but that is not viable if you want a speedy connection. Think about it as road traffic. If there are too many cars on the road, everyone will take more time to pass through the same route. Similarly, if you and all your family members have several devices connected to the network together, it will cause slow internet or keeps the internet disconnecting.
To avoid this issue, disconnect any additional devices, remove background applications and limit your overall network usage while streaming on your TV. It will effectively prevent buffering and reduce loading durations.
4. Change DNS Server
Sometimes connectivity issues can arise if there are any errors in the DNS server. Shifting to a new server may immediately solve problems with the internet on your TV.
To change the DNS server on your smart TV, go to your TV's Menu > Network Settings > Change DNS server.
5. Upgrade Wireless Signal
Slow internet on Sony smart Tv is most likely due to poor WI-FI signals. Advanced features in smart TV need advanced network facilities. Here's how you can improve internet speed.
Upgrade internet speed –

Smart TVs provide movies and video resolution of 4K, which requires at least 15 Mbps internet speed. So, if you have an internet speed of 10 Mbps or less, you may want to consider upgrading your internet speed.

Upgrade router – Most internet providers provide free routers to users. These routers are often not that great in terms of network speed and longevity. If you use one of those routers, you may have to get yourself a new fast wi-fi router with advanced features like high-frequency bands. It will help to increase the range of your Wi-Fi and increase the network speed. Nonetheless, suppose the area you have set up your router has multiple walls across the rooms. In that case, you may want to try mesh Wi-Fi systems that have numerous devices spread around the place.
6. Switch to Ethernet
Using ethernet instead of wireless networks can radically change the connection speed on your Sony smart TV. It will let you get the most out of the internet your provider is offering. To do this,
First, you have to connect one end of an ethernet cable to your Sony smart TV's port labeled as 'LAN' and the other end to one of the ports on your router.

Next, set configuration to Wired Lan on your TV.
This wired connection will enhance network performance on your Sony smart TV.
Related Article: How to Do Ethernet Wiring – Complete Guide
7. Factory Reset
Lastly, wrong configurations can also lead to network issues on your smart TV. In such a case, factory resetting may be necessary. However, remember that it will erase all your settings and data. Follow the steps below to see how you can perform a factory reset on Sony Bravia smart TVs.
Press the '

HOME

' button on the remote control of your TV.

Select '

Settings

.'

Depending on your device model, try one of the following:
– Select Device Preferences> Reset.
– Select Device Preferences > About > Reset or Factory reset.
– Select Storage & Reset.
Select

Factory data reset

.

Select

Yes

/

Erase Everything

.
Final Word
Slow internet on Sony smart TV will cause several issues like buffering, poor quality stream, and a poor experience overall. However, these issues can be quickly resolved by following the techniques mentioned above.
Weekly Hot Posts