DirectTV supplies you the opportunity to watch TV shows and Videos along with various types of free local TV channels. Besides, they provide you with a lot of plans to choose from where you may find a little bit of change. So, you can stream your favorites using the DirecTV service without any interruption. DirecTV also delivers troubleshooting guidelines in case any error may occur. For example; issues with audio, video, installation, video recording and equipment.
But you can repair your errors/problems with the help of manually given instructions by DirecTV for troubleshooting. Now, its new update version is C41W Wireless Genie Mini. This decreased the errors and issues but after this change, old users are finding it difficult to fix their problems on their own.
If an error message displayed on your TV screen "video connection is lost", that indicates your Genie failed to connect with your Genie server. Be confirmed that you have access to Genie HD DVR and Genie Mini before troubleshooting.
Related Articles:
How to Fix DirecTV Wired Connection Lost
These steps are simple and easy to follow when you're trying to fix your DirecTV connectivity.
1) Check Connection First
2) Change Adapter Position
3) Reset Genie Mini
Check the connection between Genie Mini and the wall outlet and ensure wire that nothing is loose or tight. Check if everything is okay between the two things.
Move your adapter if you've used any. Because the adapter causes needless issues and errors in connection.
Further, you can try these directions as well if you still can't figure out the reason for the error issue:
Reset Your Genie Mini and HD DVR
A fixed small red button is available at the side of Genie Mini. Press that button and this will help your Genie Mini in resetting. Wait for a few seconds. If your Genie Mini still displays a message that the wired connection lost, follow the 2 other alternative steps: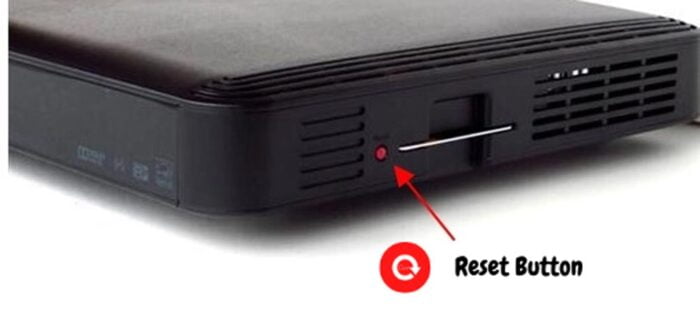 Restart your Genie HD DVR. Check the right side in front of the DVR and press the button which is inside of the ACCESS CARD DOOR. Your HD DVR will restart after pressing the red button.
After all these botheration if you see anything that doesn't work, contact DirecTV at 800.531.5000 so that they can figure out the actual problem.
Also Read:
Final Thoughts
These steps are basic steps, which means you should do these before calling for help. I hope that these steps will help you at least a little bit to troubleshoot DirecTV wired connection lost.