Do you want to switch your network and keep the current number on? Well, it's possible! Straight Talk is a Mobile Virtual Network Operator (MVNO) partnered with Verizon wireless. They serve prepaid cell phone and internet service for around 10 years. Due to the partnership with Straight talk, Verizon users are allowed to switch their service and keep old numbers to Straight talk.
To switch Verizon to Straight Talk, you have to use a straight talk compatible phone. To use Verizon phone number on straight talk, make sure your current number is active. I will walk through this guide "How to switch from Verizon to straight talk and keep my number". Apart from this, you will also understand relevant information that matches the topic.
Reason to Switch Verizon Plan
Are you under contract with Verizon or getting a huge monthly bill? You should think about change. I know Verizon wireless has decent network capability but in the last days of the month, your eyesight will blur due to higher bills. Straight talk is a good alternative to Verizon, they provide equal service with less money when switching to Straight Talk. So, if you decide to cancel the Verizon contract and shift to straight talk, your credit score will not ever change. And no early termination fee like at&t cancellation.
Who Qualifies to Switch from Verizon to Straight Talk?
Any Verizon users can switch services to Straight talk! Doesn't matter if the phone paid off or is under contract. Because Straight talk uses no contract rules, you can transfer the current number with no cost. Meet the requirements for switching to Straight Talk-
Use a valid phone number to transfer Straight Talk
Make sure Current number active on Verizon network
Must have an account number with porting pin from Verizon
Verizon account name and Straight Talk account name must be matched
Account age must be over one month or more
Need CDMA/GSM capable phone
Account history must be cleaned. No previous due is acceptable.
Agree to Straight Talk terms and conditions
If everything ok, no one deprives you of switching
How to Switch Carriers and Keep Your Own Phone
There are plenty of mobile service providers available on the market. From giant to tiny carriers, each carrier offers something different. If the current carrier does not meet up with demand, it may be a good move to switch to another provider with great taste and interest. Keep your eye on, the following 5 straightforward steps that will help you to change mobile carriers without purchasing a new phone.
5 Simple Steps to Switch Carrier From Verizon To Straight Talk And Keep My Number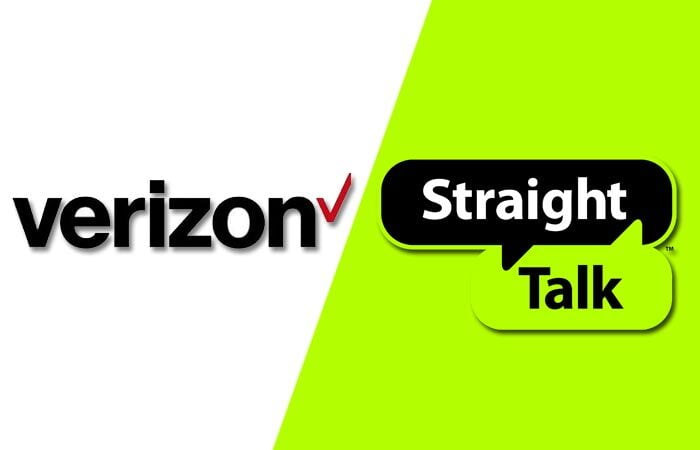 1) Check The Phone GSM or CDMA
GSM devices use SIM, so when moving the SIM to another device. You will be transferred easily. But, CDMA devices use unique electronic codes for transferring providers. Old CDMA users may require to get in touch with customer service if they really want to switch. New CDMA phones are versatile and 4G supported in all cases.
2) Unlock Your Phone
When you purchase your favourite phone from a carrier, it may be locked. To unlock you have to pay all amounts and follow specific rules the carrier provides. Once the phone is unlocked, you have full freedom to use it as you wish.
3) Check Compatibility of New Carrier
All carriers have their own compatibility checkers, where you can check the phone's information. It will clearly describe, your phone is compatible for switching or not. Straight talk has a compatible checker, Check it, if necessary. Or text message "BYOP" to 611611.
4) Research is a Must
Remember, all phone carriers are not all-rounders. Limitations everywhere. Search and analyse from various resources on the internet, use a compatibility checker that will clear your doubts.
5) Switch to Straight Talk and Keep Your Number
If you want to keep your number when switching Verizon to straight talk, make sure the phone you use is unlocked and compatible with straight talk. The process of switching is super easy.
Get in touch with a Straight Talk representative, tell them you want to

switch from current service

From compatibility checker, Tap on "Select Carrier"
Select device type. Ex. iPhone or Android
Provide current device IMEI number so that representative switch your phone
Keep Your Verizon Number on Straight Talk
It is possible to port an existing phone number to another phone on Straight talk. Because Straight Talk allows you to port a phone number on any carrier. You can also get help from a representative when you need to port a number. Carrier switching may require a few hours to activate successfully.
Learn More:
How to Switch from Verizon to Straight Talk and Keep My Number
If you think you are qualified and meet carrier switching conditions, you can easily transfer your Verizon number to straight talk. How to do that-
Go to Straight Talk activation from browser
Select "Activate Straight Talk Phone"
Tap on "I want to keep my number"
Type your phone number
Follow screen instructions
Now you successfully activate the previous number which transferred from Verizon to Straight Talk
Frequently Asked Questions
What SIM card is compatible with straight talk?
If you have a GSM/CDMA unlocked phone, you can use T-Mobile, At&t SIM. Some phones were previously activated with Verizon service, so confirm it beforehand.
How long does it take to switch from Verizon to straight talk?
It takes as long as 2 business days to complete the transfer. Sometimes it takes a few hours to complete.
Do I need to cancel Verizon if I switch?
In-person or online, you can switch from Verizon to Straight talk. Once you switch and activate a new number, the old Verizon account will automatically cancel. But contact the representative, you may need to pay an early termination fee.
Ending Line
Finding solutions of how to switch from Verizon to straight talk and keep my number? It is as easy as pie! You may be afraid to lose your current number because all of the contacts are important and people know your number mostly. Verizon has the opportunity to port numbers to give users a smooth experience. The short process is to port PIN from Verizon wireless, provide a valid phone number, create a valid account, valid address, and correct reasons to switch from Verizon to Straight talk. Follow our effective solution and enjoy the fresh air of Straight Talk.