What is MVNO actually? MVNO is a Mobile Virtual Network Operator in full. It hasn't any radio network. Instead, it depends on other radio networks to transmit communicational services toward the consumer. Virtually, These works as a subsidiary carrier of major networks like Verizon, T-Mobile or At&T. Besides, there's a tendency in MVNO to offer phone plans at a reasonable price with no credit check.
These are the reasons to switch on MVNO when a customer,
Has a preference for prepaid phone plans.
Needs over affordable premium features
Own unlocked and operating smartphone.
Has a preference on a huge variety of plans to choose from.
Has Issues with credit checks.
Preference on online sign-ups and management
Want allowance to customise a plan for him
Advantages in Switching MVNO
Since it's a virtual network operator, it uses more than one major network to provide cell phone services. Usually, these small carriers purchase plans from major carriers at wholesale prices. Afterwards, those plans are resold to the customers and that's how customers get their chosen plans at cheap prices. Low cost is the main reason why these MVNO plans are attractive to customers.
Maximum MVNO offers prepaid phone plans that require clear payments before receiving the service. On the other hand, you have to pay post-paid plan bills after service usage at the end of the month. Between 2, a prepaid plan is better for some reasons including,
No extra payment.
No credit check.
The ability to start or pause plans at any time.
There's another advantage of MVNO. That is they offer various phone plans with the allowance of creating your plan with a small carrier. That's why it's a perfect option for an accountant customer even though MVNO doesn't provide perks like online free streaming or traveling.
Most of the MVNO sells smartphones to increase service in addition. Some of the MVNOs are associated with third-party financing companies to provide monthly instalment plans. These installation plans may include 30% of interest. You also have the option to bring your BYOD device if it is not locked and has compatibility.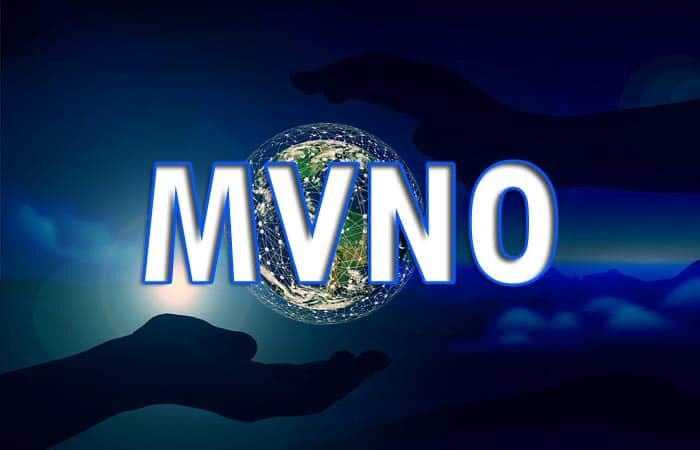 Why is MVNO Inexpensive or Cheap?
Phone plans that MVNOs offer are much cheaper than the plans that other major carriers offer. Because small carriers already buy plans at a wholesale price including talk, text and data. Afterwards, customers are allowed to obtain their wireless service through a small carrier. Since MVNOs have no specific cell towers to utilize, they provide services at a low price. Some of them even provide services only online because of not having other conveniences.
Names of Most Favoured MVNOs
There are plenty of variations on MVNO depending on the size. Such as Cricket Wireless, At&t and MetroPCS in major carriers, Tello and Simple Mobile in small companies. Metro, Cricket and Boost are the most common MVNOs, on the other hand, small carriers like Mint Mobile and Vision are attaining popularity by allowing unlimited higher speed data for a cheap price. Surprisingly, most of the internet provider run their network through MVNO. But, coverage is the biggest part, so you should definitely check cell phone coverage before entering to MVNO.
Here are the names of popular MVNOs with their major carriers,
Metro by T-Mobile: T-Mobile
Google Fi: T-Mobile, Sprint, U.S. Cellular
Cricket Wireless: AT&T
Straight Talk: AT&T, Verizon, T-Mobile, Sprint
Boost Mobile: T-Mobile, Sprint
Visible: Verizon
Mint Mobile: T-Mobile
Related Articles:
Which MVNOs Use Which Carrier?
If you want to know a phone plan network that is compatible with your device, you have to know which network provides which MVNO. Besides, You're needed to know this because your phone might not have compatibility with every wireless network.
There are some MVNOs that include more than one network which makes it easier to sign up. You can easily choose MVNOs from AT&T, Sprint and T-Mobile or just choose small carriers from Verizon since it's a competitive network.
Major carriers that include a small carrier,
AT&T's network
Verizon's network
T-mobile's network
Sprint's network
How to Be Signed up for The MVNO Plan?
There are no special methods to sign up for an MVNO plan since it's very simple. If you're using your phone to sign up, the first thing you're required to do is choose a carrier's website and log in. Then you'll have to place an order for a new sim card along with a phone plan. Wait some time to get the delivery of the new sim card.
After receiving a new sim card, insert it into the phone. Afterwards, you'll need to activate the service. For that, first, navigate to the website or mobile app to access your MVNO's account and check the instructions serially to finish the process. If you can also purchase a new smartphone along with MVNO. First, open the carrier's phones page and select your convenient phone. Now select the purchasing process between outright or monthly instalment.
Note that you have to be subject to a credit check if you choose the monthly instalment since most MVNO's monthly instalment is partnered with a third party finance company. Another simple option for you is purchasing unlocked Samsung or Apple smartphones. Simple because both financed interest-free. Afterwards, you can choose any MVNO for your phone.
Learn More: