Are you one of those who like to live in the virtual world 24/7? Do you think accessing the virtual world should be absolutely cheap? The virtual world is not accessible without internet packs, we all know. From HD Streaming to social media, all need a data plan that goes with the needs and demands of the user. And no user isn't looking for the cheapest unlimited data plan. If you are one of those who are looking for such a plan, then this article is for you.
Why So Serious?
In this era of modernization, life without the internet feels boring. And if we count the recent lock-down times because of the COVID-19, we cannot deny that our monthly data usage is boosting. To stay by the side of our loved ones, we tend to rely on the internet. So, for a big family, the cheapest unlimited data plan for 5 lines can sometimes become a compulsory element.
What Are We Looking In To?
When there are many operators available in the USA, we will look into those giving the most alluring plans. In this regard, we will consider HD video Streaming, Standard-definition streaming, Apple Music, Cricket Wireless, 5G Nationwide/4G LTE Data, and possibly Multi-Line Discounts. So, let's see which mobile companies are ruling the market when it comes to an unlimited data plan for multiple lines: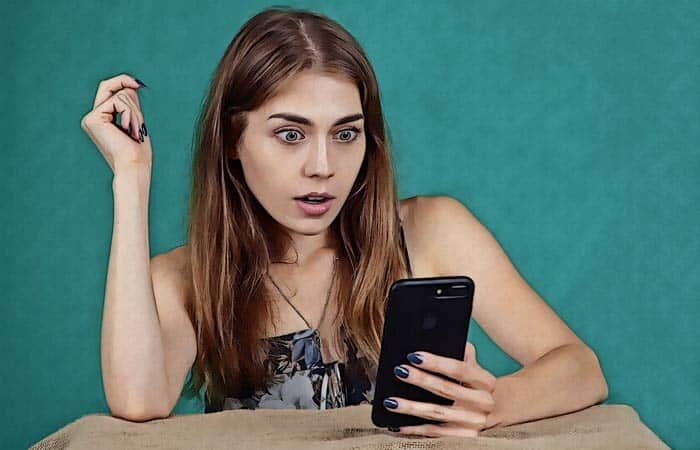 1. T-Mobile : Here Comes the Boom

Everyone knows T-Mobile has a big reputation for being the big player in the market. Especially after the declaration of merging with Sprint, T-Mobile has captured more new subscribers for their company than ever before. Again, when it comes to inexpensive services, T-Mobile has always presented sweet deals. Right now, we will compare three ongoing plans from T-Mobile that are reasonable and user-friendly.
Read More: 6 Ways to Bypass T-Mobile Throttling Issue
➼ T-Mobile Essentials ($24/line/Mo)
With a $24/line bill every month, T-Mobile Essentials is undeniably one of the best plans to be handpicked by anyone in the market for 5 lines with unlimited data.
It has –
Unlimited Talk and Text Nationwide
Unlimited 5G and 4G LTE Data
50 GB Premium Data
3G Mobile Hotspot Data and
Unlimited video streaming
➼ T-Mobile Magenta ($32/line/Mo)
T-Mobile Magenta is one of the most popular plans in the market. With a monthly bill of only $32/line, T-Mobile Magenta attracts customers with highly provocative features. All cyber savvy like this plan. It also has unlimited data connections for 5 lines. Besides all the packs of "T-Mobile Essential" plan, it has-
100 GB of Premium Data
Netflix 1 Screen SD
5GB of High-Speed Mobile hotspot data
➼ T-Mobile Magenta MAX ($40/line/Mo)
The plan is the Premium deal from T-Mobile. Seriously, this is an impressive Premium plan for 5 lines data connection. The bill is $40/line per month. It includes all the parts included in T-Mobile Essentials and T-Mobile Magenta. Moreover, the following features are also available on the plan –
Unlimited Premium Data
Netflix Basic 1 Screen and Netflix Standard 2 Screen SD
40 GB High-Speed Mobile Hotspot Data
Up to 4K UHD Streaming
It is to mention, T-Mobile Essential plan may be subject to Taxes & Fees. For these reasons, T-Mobile is now one of the leading providers to rule the with the cheapest unlimited data plan for 5 lines.
2. AT&T : Subtle Still Sweet

AT&T has ruled over the market for a long time while it comes to provide the inexpensive data plan for 5 lines. Right now, like T-Mobile, AT&T offers three varieties in their unlimited plan for five lines:
➼ AT&T Unlimited Starter ($30/line/Mo)
Simply, AT&T Unlimited starter plan has everything you may ask for in an inexpensive unlimited data connection basic plan. You can even text unlimited to 120+ countries. And when it comes to unlimited data with 480p streaming, AT&T gives them all. And all of it comes for $30/line per month.
➼ AT&T Unlimited Extra ($35/line/Mo)
Besides all the features included in the AT&T Unlimited starter, which is the so cheap for only 5 lines with unlimited data, for AT&T user, this remarkable plan gives something extra. Like
50GB Premium data and
Hotspot data 15GB.
This plan comes for only $35/line Per month.
➼ AT&T Unlimited Elite ($45/line/Mo)
This beautiful Premium subscription plan includes all the features in AT&T Unlimited Starter and AT&T Unlimited Extra with 100GB Premium data and 30GB Hotspot data. It may not be the cheapest unlimited data connection but still it is one of the best cell phone plans in the market. It also includes HBO Max. Although the plan costs $45/line per month, you can save up to $10 per month through work or organization.
Related Article:
3. Xfinity Mobile ($28/line/Mo) : To Infinity & Beyond

Xfinity Mobile is another market leader competing to be the best to provide cheapest unlimited data plan for 5 lines and manipulating the crave for data of the internet-savvy generation. Their package costs $28/line per month and for five lines $140/mo. The more, the merrier and cheaper for them as with an increasing number of users, the cost gets reduced step by step. The stunning plan includes all unlimited features like 4G LTE, 5G access, and 600 kbps personal hotspots. Although the plan includes Standard 480p streaming, 5G access is available on coverage areas only.
4. Verizon ($30/line/Mo) : That's Powerful

Like AT&T, Verizon is ruling the market for a long time. Verizon is a safe and reasonable player to provide users with unlimited data plans for five lines. The five lines unlimited data plan from Verizon starts from $30/line per month for five lines. It is called Start Unlimited. Besides unlimited talk, text, and 4G LTE and 5G Nationwide data, Verizon offers Disney+, Apple Music, and discovery+ for six months under the Start Unlimited plan. An easy Premium plan of Verizon gives 5G Ultra Wideband as well as Hulu, ESPN++ as well as 600GB of Verizon Cloud storage. Those cost a minimum of $40/line per month.
Related Articles:
5.

US Mobile ($25/line/mo)

: Yes We Can

US mobile's plans are cheap. You can almost do all the necessary work with their plans effortlessly. This cheapest unlimited data plan includes text and talk from US Mobile starts at $25/line per month. You will even receive 480p streaming with this plan. 5G access is available too. Moreover, adding an extra $20 will give you 20 GB of speedy hotspot data.
6.

Cricket Wireless ($25/line/mo)

: Let Your Bug Do The Talking

Cricket Wireless is competing to be the best in the market. To come to the leading position, they have already offered some impressive plans. These plans tend to be the newest and cheapest cell phone plans in the market nowadays. Like US mobile, Cricket Wireless offers unlimited data at $25/line per month. Besides data, unlimited talk and text nationwide are also included in the plan. The video streaming is 480p SD. Besides, unlimited texting to 37 other countries. Altogether, it will satisfy you.
7. Visible ($25/line/mo) : The Divergent

Recently, Visible has launched a new "Party" plan where five persons forming a party can pay $25/month for Text, Talk, and unlimited data for 5 lines. It is an intense go-getting plan. It even provides unlimited talk and texting to Mexico and Canada.
8.

Mint Mobile ($30/line/mo)

: Fresh Air
Mint mobile has one of the best irresistible offers in the market. The service provider thinks about the users and tries to provide the cheapest unlimited data plan. Its single-line unlimited plan starts from $30/line per month. The plan includes unlimited talk, text, 4G, and 5G access nationwide with a 5GB Mobile Hotspot. You can even have free international calls to Mexico and Canada. Many users believe this is one of the best cell phone deals when it comes to inexpensive unlimited data connection.
9.

Boost Mobile ($30/line/mo)

: The Bold And Beautiful

Cheapest Unlimited data plan from Boost Mobile start from $30/line for five persons with unlimited talk, text, and 2G data. A satisfying 3GB of high-speed data is also in the plan. And right now, if you are a Walmart Customer, you may have 6GB of high-speed data free with the plan. Moreover, this inexpensive plan includes mobile hotspot data.
10.

PureTalk USA ($36/line/mo)

: It's Not Just All Talking

When it comes to family plans, PureTalk has a good grip on what might be needed. For 5 lines unlimited data plan with talk and text, PureTalk takes a gross amount of $176/month where per line costs less than $36. The package is a simple one with good cell phone plans. Moreover, at their limited plans, they do not stop the data after the limit. They reduce it to 128 kbps speed.
Recap
As the needs and demands are rising for the cheap cell phone plans with the increasing number of internet users in the USA, the providers are trying to reduce their unlimited data plan costs. We can see that all the providers charge from $24-$35/month per person for their cheapest unlimited data plan. But every one of them differs in the whole matrix.
Read Also:
Was this article helpful?