Do you consider, to Cancel Verizon FiOS internet from your daily chapter? If yes, there are plenty of things you have to consider before planning to go next step. The reason behind cancellation, May you got less satisfactory service, or an ongoing dispute is really annoying, or the over pricing issue deprived of this service. Whatever the reason is. It requires some legal steps to get out of the deal by cancellation fee. We have clarified every legwork for you. Check my simple guide to cancel FiOS service.
Verizon FiOS Internet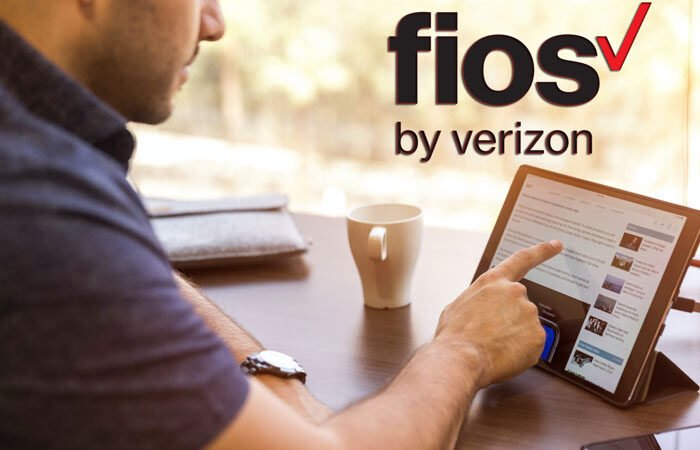 Why Cancel Verizon Fios?
Fios is a relatively new service from Verizon. This fiber-optic internet provider was initially introduced in 2005 and is a young one among ISPs and is still working on some kinks, as expected from a start-up company. Here are a few difficulties with Fios that customers had.
Rising Prices
As a newer ISP, Verizon wants to have as many people as possible register for Fios. You could have managed to lure you into a big deal with Fios, only to find that your bill skipped over time. Eventually, their fiber-optic internet connection relatively more expensive than traditional cable internet. Manufacturing cost, the installation cost is nearly an immense torture to consumers. Each signed-up user is aware of the sudden increase in the Verizon Fios bill.
The whole world's ISP like, Comcast, Xfinity is following the common tactics. Who doesn't need revenue? Everyone needs. But that's not mean ISP will suck our estimated budget in an instant.
One Fios user mentions, "I've been a customer for three years. It went to $54.99 and then to $64.99. When I started paying, it was $29.99 for Fios every month. I received my 100/100 service bill this month and it amounted to $94.99 each month." If you're in this situation, Verizon should check what they can do to reduce your bill. Otherwise, you have to move on with another ISP.
However, perfect internet provider first satisfies its customer by providing additional benefits, then gradually increases the charge. That does not mean that customers are dissatisfied with internet providers. Every ISP should be a little tolerant towards customers.
Pro tip:Try to negotiate with Verizon to lower the rates rather than terminate your service because of rising inflation.
Customer Service Issue
Fios customer also worry about the customer support department's irritated service. It is possible to get adequate support in some cases, but a huge struggle needs to reach a human representative. You may among with 80% of customers who failed to get proper service from companies. Finally, it's a destructive impact on ongoing ISP business. That business need to invest more effort into their consumer experience.
After a severe storm, a user reported that several door-to-door services were arranged and hardware services were requested, but the technicians "did not show up". A Fios technician admitted: "Verizon pre-ordered typical products in the industry, and American technicians are not qualified for all the jobs."
Suppose you encounter the problems mentioned earlier. In that case, the quality of service is unreliable or does not act as advertised, or you just want to find a cheaper alternative internet plans, please cancel Verizon as follows.
Shift to Another Verizon Plan…
Process to Cancel Verizon FiOS Service
Every provider creates a complicated system in breaking point of cancellation service. Verizon also on same path. Verizon Websites says you can cancel their service online. It's totally fake. Your cancellation will complete over the phone, not in website. There is a tactic customer service representatives apply to customers.
They are well-trained, well-mannered in some cases. They try to manipulate users to stay in Verizon. Hopefully, you may change your mind. But, if you finally decide to cancel their service for sure. Avoid their negotiation. Stay your own decision and go with your own process. Here's how.
Step 1: Reach Customer Service Department
You will be welcomed by a "Chat Bot" when you first contact Verizon service department to cancel the Fios service. This is an electronic voice that gathers user accounts information. Be ready at this stage with some frustration. Chat Bot is far from flawless, and your patience is certainly tested. After ending the conversation with robot, you should have to go next step.
You will be in touch with customer representative, inform them of your current condition, what the cause of your cancellation. They are your last resort. They are qualified negotiators and specialize in the negotiation of "exclusive" deals and rates. Make sure you are on your word. Avoid negotiation, and force them to cancel your current Verizon FiOS service.
Here Verizon official cancellation number: 844-837-2262
Step 2:

Prepare Your Solid Excuses
A solid excuse can defence on the battlefield. Ensure you have a solid reason other way retention rep will continue the conversation to keep you active in Verizon service. To pass in combat, you need detailed excuses, which is really difficult for rep to further discussion. Here some possible excuses that can makes you win this battle of cancellation calls.
"I move into the area with my parents/friend, and there's a different ISP already."
"I've just begun a new career, and both of my services paid for it."
"I just set up [another ISP] in my home; with Fios I need to cancel."
"I transfer for job to [outsiders]."
These few examples may work on. But try to get creative with best excuse. Hopefully, you will succeed.
Steps 3:

Be Kind and Farm
Retention reps. are might be pushy a little bit. After all they work for 24/7. Besides what else they can do if they're obliged with the company policy. So it won't harm you if you behave a little bit softer. But be on to the point and straightforward so that you don't ruin your time. Whenever they'll try to convince you, always be steel.
Learn More:
Steps 4: Confirm Your Cancellation
Last but not least. Confirm your cancellation before hanging up the call. There is no reason to spend one hour in a phone call just to know your Fios account active or not. When it times to call cutting, make sure you ask reps that your internet service indeed cancelled. You can even think of any equipment to be returned.
Cancel Verizon Fios through DoNotPay in No Time
The real hassle is to hold the phone for one hour, and no one wants their time to waste, especially if customer reps would do their best to convince you to continue. DoNotPay helps you to relieve suffering. Steps to follows.
Configure your

DoNotPay web browser

Profile

Choose Find Hidden Money

Enter Verizon as the service provider you want to get rid of
Legal AI assistant will touch you instantly when the service gets cancelled.
Note:
Verizon Doesn't Prorate Your Bill
After 2018 Verizon FiOS optical network doesn't prorate your payment anymore. Before 2018 the prorate and reduction was $15 per month according to early termination fee. But this policy has ended now. According to their official website in the new policy they claimed that every customer should pay full bill by their own responsibility even if he's willing to terminate the service.
So there's no chance of proration, if you're willing to end your relationship with Verizon FiOS. For Recent pandemic situations Verizon FiOS isn't connecting any internet networks at home to save their employees and customers from spreading.
Due to this customer care service is also not available now, where all family members, employees and workers are dependent on the internet now fully. That's a huge crisis for them. And because of that, disconnection of the internet isn't also not available in certain areas.
Recognition of Common Tactics To Know How To Response
Maximum call centre representatives are the most dedicated persons ever specially if it's from Verizon FiOS. You'll be noticed that whenever you'll try hard to cancel their service, they'll try harder to keep you dangling.
Basically these retention reps. are properly trained. They always try to convince their customers with full effort. That's how they get profited because the service provider gives them gratuity, if succeeded to convince any customer.
Search Queries
When you'll put your request toward them they'll start you to ask innumerable questions. It's their first trick to sustain you. Some common questions are like –
What do you exactly want to do ?
What's the reason for your cancellation ?
What do you stream most often ?
Which of the TV apps you mostly use etc?
Temptation When It Comes To Special Offers
This is their second trick to dangle you again. They'll try to distract your taken decision of deduction from you with the bunch of offerings that you didn't know for your entire time of using service.
Due to their trick you may get confused or sit to think twice about this decision. Sometimes they'll even force you indirectly. That will obviously be lucrative for them but not for you. That perhaps charges you more than the past.
Hold On
When retention rep. think that their trick won't work on you so easily, you'll keep you on hold so that you give up because of frustration and annoyance. That will kill your important time.
Transferring
But retention rep. are obstinate. After hanging you for a couple of times when they'll see that you're obstinate too, they would send you to another representative to waste your time again. That moment you'll feel like you're completely trapped. But if you're in a bad need of cancellation, don't cut the call. Be soft and friendly with them and directly say the episodic matter. Assertiveness is the key to winning a conversation with a rep.
Confirm The Cancellation
Once you've achieved victory on a stubborn representative, don't forget to confirm your desired cancellation. Note everything before hanging up your call. Note down the representative's name and badge number. Also ask for a confirmation code on massage or email from them.
Early Termination Fees
If you're not signed with a pay-per-as-you-go package you must pay an early termination fee which may go up to $350 and It's prorated based on leftover month. FiOS can indent $15 per month for service. This service usually agreed for 1-2 years.
Equipment Rental
Fios gave the opportunity to purchase a router from them or can buy a suitable router from a convenient store. It becomes problematic when you have extra equipment for additional bundles. Verizon FiOS allowed customers to return their equipment in 30 days. That benefits them with termination fees with extra rental cash.
Parting Ways Successfully
Decision of deduction of the FiOS service isn't that easy to maintain. You may have to go under a botheration. Inquire yourself about the necessity of this. To avoid those please make a do-list step by step before calling and practice a little verbally. Being static is the way to avoid problems.
Strategies Before Cancellation
Buy Your Own Equipment
Cable companies usually force customers to buy chosen cable modem from them rather than renting because it fills their pockets which they don't disseminate. However, buying your own modem with compatibility can erase that issue. Just Google or search on eBay or Amazon.
Bring Your Own WiFi
Consume your own WiFi router for 3 main reasons. One , easy to switch among devices, two security because you may not know what cable company's gonna access in their WiFi and three it will be easy for you to calculate total bills by your own. Some high speed full coverage systems are Xfinity, Cox, Frontier, Amplifi, Comcast etc.
Eliminate Your Home Phone
One of the reasons that you're getting excess bills is your home phone. Verizon FiOS charges up to $30 for a home phone. Even for unlisted, un-updated or not used numbers they charge a hefty bill. Besides unnecessary taxes are included. Who doesn't use a smartphone these days?
You need a free phone, Right?
How to Avoid Unnecessary Fees From Verizon?
After ending the call you might think that now you're all out of tension which isn't correct. Even after confirming your cancellation they might trap you in another unnecessary bill which you weren't prepared for. Try aforesaid tips to avoid this kind of annoying situation .
Is Cancelling Verizon Initially Worth It?
You may have your own personal reason but for sure the major reason of cancelling Verizon is unlimited bill pay. So it's obvious to deduct this service. If you want to terminate your service before agreement day, you'll definitely need to pay an early termination fee which is prorated and decreased to $15 per month. It may go up to $350.
Return Your Rented Equipment
FiOS usually gave an opportunity of 30 days to return their equipment to customers. Different Equipment hold different leased bills. Make sure that you've registered for those products so that you wouldn't have to be charged again. Try to return the products within 30 days for the same reason. Usually rental products from Verizon are good in quality though.
What If The Only ISP Option In My Area is Verizon Fios?
Unluckily you have to stick with Verizon again. To simplify and lessen your frustration here are some tips that you might find useful. Normalize your plan – Avoid excess bundles. Try to use popular streaming apps which will provide you whatever you want; like Hulu, YouTube TV, Hotstar etc. Just simplify not mattify.
Negotiation:- Discuss with the supervisor about your issue and gently present your request. You can threaten them from leaving their service, but firmly. Try satellite internet, if you're near to the capital or not far away from the main city.
Re-entry – make a new subscription for the service. This might be intolerable for the policy but that's okay for that kind of rotated service provider!
End Your Verizon FiOS Relationship Successfully
It's a relief if you're successful in this procedure. Hopefully my tricks have worked for you. Soon 5G will come so approximately that ain't gonna bother you. Now you can save some of your time and money as well.
Frequently Asked Questions (FAQ's)
#Q. Am I going to be charged a fee for cancellation?
Internet service providers like Verizon FiOS charge a fee if you're willing to discontinue. That hefty amount might go up to $360 as FiOS avail 2 years termed various bundles. For sustain you may be charged $15 dollars per month.
Wanna earn money?
#Q. In lieu of Verizon FiOS, what do you choose?
I already knew a lot of cable operators through my neighbourhood but I chose Frontier because it's availability is larger than any other operators (29 states). I chose the plan of $50 per month for 500Mbps. With that I also got a $100 bonus. This agreement is tied for 3 years.
87% of customers and users think that they need to put more and more effort into their services because maximum feedback is negative and unsatisfiable. Slowly people are moving from this service provider, mostly for excessive bills and unnecessary bundles. Termination process is also lengthy as they don't even let you do this in 50% cases.
#Q. If u don't have multiple cable companies then what will happen?
Today maximum people can enable their favourite cable system, but you can enable only one. Besides some places every cable company isn't available. So for them satellite internet is a good alternative. Otherwise they can purchase their own equipment to reduce the bill or get a good deal with their operator.
Maximum time operators throw new budget friendly offers when they aren't able to retain their customer. You can use that opportunity to lessen the bill at least to 20-30%.