Alternative payments methods like Google Wallet, Amazon Payments, Paypal, Zelle, and BillMeLater often offer credit cards for payments. Unfortunately, Not everyone has a credit card or doesn't want to share it online. But, the process of checking out must be completed. As an alternative to credit cards, some Android Apps use in-app billing. In contrast, Carrier Billing makes sense to digital products sellers. Check out these websites that accept carrier billing for payment.
What is Carrier Billing?
Carrier billing also known as Direct Operator Billing is a mobile payment method that lets you purchase digital media from third-party vendors. These media can also be purchased from various apps and websites and then charged to your Verizon mobile bill. The limitation of the billing cycle is $300 per mobile account in digital media such as digital content, apps, music, and games from merchants.
How Does Carrier Billing work?
Generally, Carrier billing used for digital media purchases also uses two-factor authentication for payment. To complete credentials, customers use mobile numbers and get OTP (One-time Password) password via text message. You may know, that two-factor authentication methods fight against frauds who usually know your number. This payment method is easy for customers to use instantly. The lineup of how carrier billing actually works is in, the below section.
After checking out, the buyer will be asked to select the payment method.
Service providers offer direct carrier billing from proposed options
The billing charge will depend on whether they use prepaid or postpaid service
The prepaid user's amount will deduct from the current balance
The postpaid user's amount will be added to the monthly phone bill
After that transaction will be successful
Now payment is complete and users can use their favorite app, music, games, videos, gaming streaming service, and digital content whatever they like.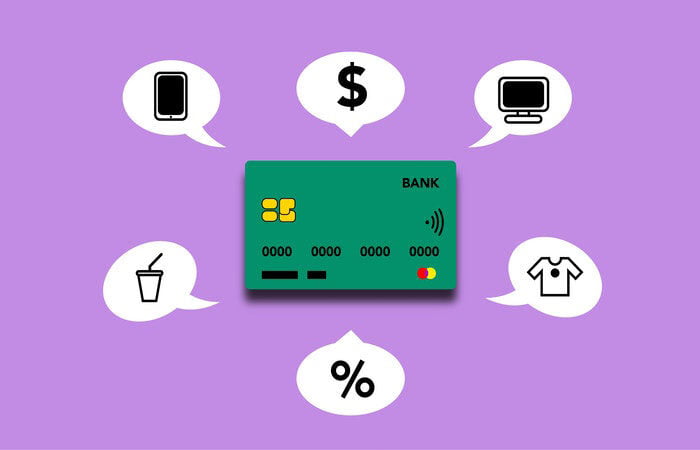 9 Websites That Accept Carrier Billing
You are eligible to use carrier billing to buy the above-mentioned items on these websites. They support carrier billing options. Let's explain.
1) ESR TV
ESR TV is a great website that is full of gaming entertainment essentials. Gamers regularly visit this website because it offers live gaming tournaments, battle royal games, and other exciting gaming options. Besides, providing gaming materials it also serves documentaries, series, TV shows, Talk shows, comedies, and other entertainments. It is a popular TV platform trending in the USA. Oh, yes. It accepts carrier billing.
Learn More: 10 Best Free Local TV App for Streaming Online
2) Facebook® Games Marketplace
Facebook Gaming Marketplace where all types of games are available for playing, buying, or selling. If you have some exciting video games and want to sell them, Facebook Games Marketplace is a great option to go for. To list your game first take a lot of pictures of the running game, then write a detailed description about it, then list for selling and share it with your friends. Additionally, if you want to buy games you can take the opportunity of carrier billing.
3) Microsoft® Marketplace (including Xbox, Windows Store, and Microsoft 365)
The Microsoft Marketplace is also known as Microsoft Azure Marketplace is an official store of Microsoft Corporation. It offers various built-in or designed apps and services with Microsoft Public Cloud. As per a report of June 2016, Microsoft Azure Marketplace offers 3800 products in seven categories.
Some of the popular products are Xbox, Microsoft 365 app, Excel, Microsoft Teams, Word, OneDrive, OneNote, Outlook, PowerPoint, Project, Virtual machines (VM), Developer services, API apps, Azure Active Directory applications, Web applications, Data services, etc. Microsoft Azure Marketplace has multiple subscription and pricing options. Free and paid products are involved with this store. This website accepts carrier billing also.
4) Mobile Giving Foundation
The Mobile Giving Foundation (MGF) is an organization that communicates with ASPs and Mobile Carriers to raise money through mobile devices. The majority of mobile carriers do business with the Mobile Giving Foundation. These ASPs (Application Service Providers) provide nonprofits with actual technology. It works with the following mobile phone carriers and uses carrier billing options for payment.
Verizon Wireless
AT&T Mobility
Sprint
T-Mobile USA
US Cellular
5) Pray.com
We found Pray.com– is a religious social networking service and mobile app. It offers daily prayers, sermons, biblical content, and podcasts. It produces a radio drama style with attractive stories from the bible. With a paid subscription you can access all stored contents. The subscription starts from $50 to $120.
6) Riot Games
Riot Games is an American Video Game Developer and publisher that develops games and publishes for people. It is famous for developing popular games like League of Legends. Recently, they announced the end of League of Legend Pro View. It's a subscription-based service that allows users to play the game in 3D mode.
New gaming features, gaming components, and new games are always their passion. For a premium subscription, users have to pay $14.99 for POV features. It also includes Videos on Demand at this price. During the Summer Split, you can get the subscription at a $6.99 rate and sure it uses carrier billing options.
Learn More: How to Cancel World of Warcraft (WoW) Game Subscription with Refund Tips
7) Spotify®
You may have heard of "Spotify". It's a digital music streaming service that streams millions of music, podcasts, and videos from many artists over the world. Spotify offers appealing content for free, just simply sign up with your email address or connect with Facebook. There are four levels of streaming quality Spotify provides; these are low at 24kbps, Normal streams at 96kbps, High at 160kbps, and Very high streams at320 kbps.
Both free and Premium subscriptions to Spotify provides. If you want to shift your mind to a Premium subscription. You need $9.99 per month to offer an ad-free music stream with high-level streaming quality. $14.99 for a family plan which allows multiple devices for music streaming.
8) Telecoming
Telecoming is a digital monetization service. It is open for mobile payment (Direct Carrier Billing) process and advertising. It is also special for mobile entertainment, mobile gaming, mobile advertising, mobile marketing, digital content, and UX design. If you are looking for websites that accept carrier billing, choose Telecoming as it is already in the carrier billing era.
9) Youtube TV
YouTube TV is owned by Google- and is one of the best live tv streaming services in the US. It offers cable channels, sports networks, tv shows, tv-series and all types of entertainment content. While YouTube is a free platform for anyone, YouTube TV requires a paid membership. Without subscribing to a premium plan, you can't access this service. It has only one streaming plan which is Base Plan. It costs $64.99 per month. It uses a carrier billing method for payment.
Learn More: 6 Worst Cable TV Alternatives You Should Always Avoid!
Is Carrier Billing the Same as a Mobile Wallet?
No carrier billing and mobile wallet are not the same. The mobile wallet is a source of payment that allows the use of debit and credit cards, loyalty cards, coupons, and other payment services. All the payments are usually made with mobile's NFC (Near Field Communication). Some major mobile wallets we constantly hear about such as Google Wallet, Paypal, Barclays Bank, RBS Bank, and Mobile Carrier O2.
Final Outline
The future of Carrier Billing will unveil new business models and lower merchant fees. We will see more progress soon. In-app stores payment, and carrier billing is a new opportunity that everyone should accept. If consumers would like to accept it, nothing would be more convenient than this. Maybe I was able to give you a complete idea about websites that accept carrier billing. See you soon!
You May Also Like This!