Looking for some cool sites to watch local tv online free streaming on your device? There are a good number of online websites that let you watch Live TV for Free without any legal complications. Illegitimate websites are potentially harmful and malicious for your system and data, as they are capable enough to harass the privacy and collect sensitive information from your device. So, today I have come up with some of the best websites to watch Live TV online for Free without any copyright infringement issues.
Top 13 Website to Watch Local TV Online Free Streaming
Traditionally, if you wanted live TV, you had to pay a premium for it or get a HDTV antenna. But over the past couple of years, more and more live tv streaming free services, which are entirely supported by ads, have been sprouting up. We've highlighted our favourites for websites to watch Local TV online free streaming here.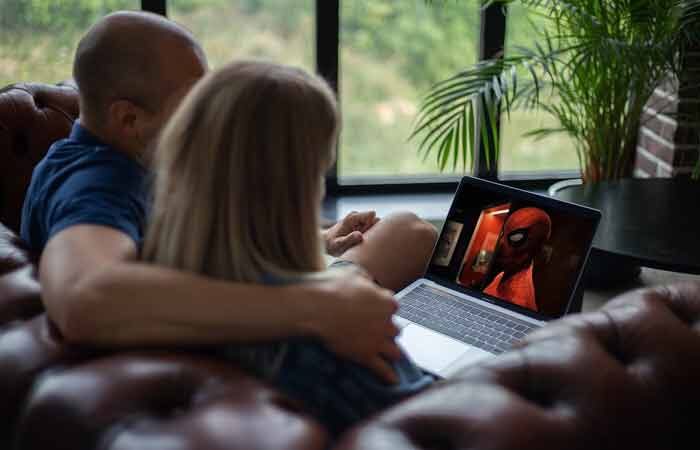 Related: No Ethernet Port in House? 9 Best Alternative Fixes
What Local TV Channel You Can Watch for Free?
With TV antenna or Without antenna, there are numerous common TV channels you can watch for free. Most of the streaming services let them free for people as these are important to let us update daily. A number of local channels such as ABC, CBS, FOX, NBC stations have certified apps for Smart TV and Streaming devices to let them stream for free to users. To find these apps, you need to do a broad search for stations like NBC, or search with a call sign. If you are living in Boston, to find NBC search like this "NBC10 Boston"
Can I Stream My Local Channels for Free?
Obviously, you can stream local channels for free. But, not all local channels are free also, you can't get access to these in every app. There are particular apps and devices that give you free local tv channels. LocalBTV, 123TV Now, USTV GO, STIRR, Roku, Hulu+ are well known streaming sites that have free local channels.
How to Watch Local TV Online Free with Antenna and Streaming Sites?
1. OTA Antenna for Free TV
OTA means Over-The-Air television which is the first system to broadcast TV channels. You need an Antenna to broadcast tv channels. OTA tv has plenty of benefits compared to so-called Cable or Satellite TV. It is free. You just need to buy Antenna and related equipment that are really inexpensive. It's a one time investment. However, if you are looking to watch local channels for free. OTA antenna is a first choice. Within 1 minute of setting up, you can access around 50 OTA channels such as ABC, CBS, NBC, FOX, The CW, PBS, Univision, ION, and many more.
2. airTV
If you are the one who is fed up with the regular cable hassle, and also wants to save money and time by cutting cord then airTV is the best option to pick. airTV is a convenient replacement for Cable. It allows you to watch local tv channels such as NBC, PBS, CBS, ABC etc. Basically, airTV is a small device that helps to broadcast local tv channels. You also need an HD antenna which collaborates with airTV devices to broadcast all available local channels for free.
3. LocalBTV
LocalBTV is a streaming TV platform that broadcasts numerous channels like ABC, CBS, PBS, CBS, NBC etc. It works directly with network and channel owners to stream all local tv channels. Currently, it is running TVs in 23 US markets. Visit here to see the city coverage. Since Locast officially shut down, LocalBTV is the only option to stream local channels. Though, they don't have any channels from national networks. In coming years, they are expecting 70 to 100 local channels to be available. Check out all LocalBTV channels here.
4. 123TV Now
123TV Now is an amazing site to watch local channels without spending money. It doesn't need any registration, and there are no annoying ads or pop-ups. You can easily just select the channel and press the play button. Using a YouTube-like video player will allow you to instantly access the channel of your choice.
If you're looking for a wide variety of programs from across the world—from news to sports to entertainment—you can watch it all for free here. You should definitely check out 123TV if you're serious about watching live TV on your mobile devices.
5. USTVGO
For those who just want to watch live US local channels, USTVGO is the site for you. The USTVGO is a sleek, ad-free site compared to many other sites with clunky UIs and excessive Ads. There are over 80 live TV channels available on this amazing site, including Cartoon Network and ESPN, as well as a variety of other popular networks.
Using the app's basic video player, you may watch videos without buffering or waiting for them to load. If you want to watch free live TV from the United States, USTVGO is a well-known streaming service.
6. OK Live TV
With a variety of live streaming options, you can watch live television online at OK Live TV. Simply click on the OK Live TV channel you'd want to stream, and you're done. This service gives free access to certain premium live local channels, despite the fact that it is not a particularly legitimate streaming platform.
There are channels for every taste, including anything from sports to family programs, documentaries, and even religious programs. Although some of the links may not function, the majority of them will do. Check out OKLiveTV and see whether it fulfills your want for live streaming content.
7. STIRR
In comparison to other free live TV streaming services (with the exception of Locast), STIRR offers one big advantage: The local news is available here. According to Sinclair Broadcast Group, which has 193 local stations in more than 100 locations, the service is available in around 40% of the United States. Sinclair Fox affiliates, for example, will show NFL games on their D.C. station if they have a Sinclair Fox affiliate in the area.
Local news is all that STIRR has to provide, but the rest of its channels are somewhat lackluster. Free TV streaming services such as Cheddar and Newsy are available, but there are no major channels like CNN or CBS. They are just compatible with Roku and Apple TV.
Related: Roku Can't Connect to Local Network – 7 Best Solutions
8. TVPlayer
With TVPlayer, you could watch more than 80 free live TV channels on the website or any mobile app for spending anything at all. You'll be able to view more than 60 channels for free. The service is now only available in the United Kingdom, but the team is working on extending the network to include the United States, Canada, and other European countries. This is a beautifully-designed TV service that lets you watch live TV as well as catch up on shows that you missed.
9. Sling Free
Sling is one of the finest live TV streaming services on the market for only $30 a month, which includes more than 50 channels. You also can now watch live and on-demand entertainment for free. Aside from ABC News, there aren't many free live stations, and most of them aren't household names. Sling Free seems to be more of a marketing ploy to get users to pay for the premium service.
Learn More
10. Pluto TV
More than 100 TV channels, a large number of movies and TV shows, and the ability to watch them all for free are all features of Pluto TV. Video advertising seen in between shows on TV brings in money for the network. Additionally, they provide On-Demand Movies that are ready to watch at any time.
Pluto has worked with more than 80 broadcasters to distribute the material, which has been licensed straight from the supplier. Movies may also be seen on Live TV Channels if you'd like. In terms of On-Demand Movies and Live TV, Pluto TV is the greatest option. Apps for Android, Roku, iOS, Apple TV, and more are available for the TV.
11. Time4TV
It's possible to view TV channels from all around the globe on Time4TV, an excellent online platform. You can view UK, US, Sports, News, and Hindi channels for free without any problems. As long as you type in your desired TV station, you'll be set to go. The site is a dream come true for sports fans.
Access to more than 60 sports channels is included in your subscription, including Sky Sports, BT Sports and Sony, Star Network and Fox Network. Additional channels include ESPN and MU TV, as well as the NFL Network, MLB Network, WWE Network and NBA TV. If you're looking for a way to view live TV stations without having to sign up for an account, this is it. Aside from aggressive pop-ups and invasive Ads, the site has no negative aspects.
12. Peacock
NBC's Peacock TV, a new streaming website, has entered the fray. Over 13,000 hours of material are accessible in the Peacock Free tier, which is already a massive undertaking. That material is excellent, too.
There are no fees for Peacock Free, but there are ads—including advertising for Peacock Premium, which offers even more programs and originals—and you must watch them. Live networks, such as Saturday Night Live and the Today Show, are also available. Make a list of the shows you'd want to see and then go channel surfing. Even if it doesn't cost you anything, we think Peacock Free is a great deal.
13. IBM Video
Over 200+ premium channels including sports, movies, entertainment, and more can be streamed for free on IBM Video. The only drawback is that the site has a lot of pop-up and click-through ads, even though it has a lot of high-quality channels. However, an adblocker might do the same goal. In addition to ESPN USA, Disney Jr, TSN, Eurosports, Sky Sports, BT Sport, NBA TV and a lot of other local channels.
Frequently Asked Question (FAQ)
What app gives you free local channels?
Top 7 Apps to watch free local channels:
· NewsON.
· Haystack News.
· LocalNow.
· CBS News.
· Pluto TV.
· ABC News.
· NBC News
Is Locast really free?
Locast was founded to take use of provisions in the legislation that provide free access to network telecasts and exempt organizations. However, as of September 2021, it was no longer available.
Why did Locast go offline?
Locast was actually the best option for free live TV streaming. It was kind of a TV antenna for the streaming era. You would get free local channels like ABC, CBS, Fox, NBC, The CW and PBS, all without paying a dime.

A legal loophole allowed Locast to broadcast networks without paying them. It goes without saying that the networks were not pleased, and in 2019, legal action was taken. Finally, in early September 2021, a court decided that the loophole was invalid, and they came to an agreement
Can you get free local channels with an antenna?
Even if you don't have a cable TV subscription, local broadcast TV networks may be accessed over the air by utilizing a TV antenna. In reality, today's antenna TV is superior to cable in terms of visual quality. You'll need a television with a digital tuner if you want to watch TV nowadays
Summing Up
By now, you should know how to use streaming devices and services to stream local channels over the internet. I don't think you'll ever need a cable TV subscription in order to watch local tv online free streaming. All you need is an internet connection and a streaming device to connect to a number of online websites and stream the content straight to your TV.