Prime Video is a well-known streaming video service associated with Amazon. You can get good advantages of Prime video when you subscribe to an Amazon membership account. Prime Video is an open platform, and has good network coverage so that all country user can access it. Avail Amazon membership, so that you can try hundreds of TV shows, TV series, Movies on Prime videos. Here Fire Stick is a medium. It connects TV's HDMI port to stream everything including Amazon instant video, Netflix, Hulu Plus, etc. Unfortunately, we got a complaint that prime video not working on firestick. Researched and decided to fix this problem. Here are 13 ways to fix prime video issues on Fire Stick.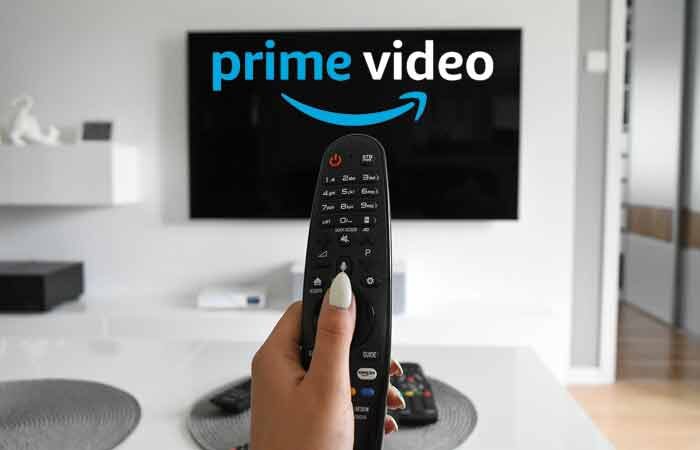 Example of Prime Video Error You May See
Prime Video app keeps showing errors or crashing unexpectedly
Have a blank or frozen tv screen
Have a visual or audio issue on your device
App crashes or won't load video
8 Reasons Why Amazon Prime Video Not Working
Amazon Prime Video account is inactive
Compatibility issues
Insufficient Bandwidth Error
Using one account on multiple devices at a time
Amazon Prime Video app not up-to-date
Video server issue
CDN Error
VPN problems
13 Ways to Fix Prime Video Not Working on Firestick
1. Activate Prime Video Account
If prime video isn't working, check your account status first. It's not 100% free of cost. You must have an Amazon Prime monthly or yearly subscription. You can check account status on the Account page. If you think unfortunately you miss the subscription payment, do it now. Then start browsing prime video.
2. Compatibility Issues
Probably, your device isn't compatible with Amazon Firestick TV. Our reviewer tested the Fire Stick with Sony Bravia tv that runs Android TV. When we tested it, Fire Stick reboots suddenly and the audio source drops out continuously. These problems are rare, older tv has these types of issues. The streaming device does not work with old tv. You could try modern compatible tv that 100% works with streaming devices like Firestick.
3. Insufficient Bandwidth Error
Why is amazon prime not working? Another reason could be insufficient bandwidth error. Generally, Amazon's prime video network speed is 900 Kbit/sec in standard definition (SD) video. It is good enough for smaller displays. It is not surprising when you see internet connectivity issues on Prime video streams while you already alter video's quality settings SD to upper settings. Insufficient Bandwidth error is a common problem. It declares you have a low bandwidth connection. Consider checking Netflix, Hulu, Disney+. If everything is alright except Prime Video. Reboot the device and router both. Hopefully, it will be fixed.
Learn More: 5 Fixes of Disney Plus Not Working on Samsung TV
4. Don't Use One Account on Multiple Devices
Each prime account can stream video content on one device simultaneously. If you have more than one TV, you can't stream both TVs at the same time with the same account. Each Fire Stick needs a unique Prime Video account. Subscribing to a new account is a good decision.
5. Prime Video Server Issues
You can't access prime video on firestick. General server issues can prevent video output. Though these problems don't last long, an unwanted issue may ruin your whole day of enjoyment. Check if it is caused by Amazon servers, try the following steps.
Log in to the Prime Account on a separate device just to check if this problem is only yours or not.
Check out Amazon outage issues on Is It Down Right Now or they have an internal issue.
6. Fix CDN Errors
It's a common problem for every FireStick and Fire TV user. This problem is related to their official servers. Simply reboot the device by holding the select button and Play buttons for 10 sec. It will prompt the device to restart. If the issue still exists, do a simple restart.
More to Read: 33 Disney Plus Error Codes – 33 Ways to Fix (2021 Update Solution)
7. VPN Problem
Prime video not playing on firestick? Using VPN can be a culprit that creates barriers to watching the prime video. Really? No. VPN is wrong when it's incompatible with Firestick. Compatible VPN never creates any issue, if Amazon blocked that VPN or didn't allow users to use it. Try to disable VPN once, see if the problem goes away.
8. Use Stable Internet Connection
In streaming, you can't use an unstable internet connection. It requires a more speedy connection. Make sure you provide a high-speed package that meets streaming device requirements. Check your current internet status.
Ensure mobile data or Wi-Fi has a stable connection. Try to test speed on Google or speedtest.net.
Click the router reset button, or unplug it from the power source. Plug it back after a few minutes.
Check now, if Prime Video is back.
Related Article:
9. Reboot Fire TV Stick
You can reboot the Fire TV stick once to solve this issue.
On the Fire TV Stick remote, press and hold down the Select and Play/Pause buttons together.
Also can restart from Home screen>Settings>Device>Restart
Once the restart is completed, try opening the Prime Video app
10. Update Fire TV Stick
Amazon regularly updates firmware and software updates. You need to keep your device updated to meet every requirement. Outdated software of FireTV Stick may result in not working with prime video.
Steps to update Fire Stick
Press Home Button to go to the home screen.
Go to Settings
Choose Device/System > About
Select Install Update or Check for Updates. It will continue to update soon.
Soon your TV will go off and eventually updates will be installed. It may take 5-15 minutes. While updating the device, don't unplug the TV from the power source.
11. Reset Fire TV Stick
For this app to work perfectly, you may already have a clear cache, clear data, install or uninstall multiple times. Still not working? The last resort is Reset Fire Stick. Yes, you can do a factory reset which will delete all apps, apps data, settings, and make it the default setting.
Go to Home Page
Settings>System/Device
Select Reset to Factory Defaults>Reset
Wait a few minutes to complete resetting.
Unable to access Settings Menu due to frozen or black screen? Press the right side of the circle and back button at a time for 10 seconds. Now confirm it.
12. Update Prime Video app
Keep updating the Prime Video app regularly.
Choose the Prime Video app then press Menu Button. Check menu appears on the right corner.
Tap on More Info to get the Prime Videos details page.
See if any update available option appear or not
Select the update button to start updating.
13. Clear Cache
Cache files are temporary data that stores on Fire TV Stick automatically while operating. The cache is a common problem so that prime video not working. Small cache files and corrupted cache files make the stores too large. The proper solution is to clear the cache anyhow.
Go to the Fire TV Stick home page by pressing Home Button
Go to the settings then select apps
Select Manage Installed Apps, then select Prime Video
In the end, select Clear cache, after a while start using the Prime Video app.
You may also clear cache, apps cache, cookies on web browsers to see great Prime Video performance.
Frequently Asked Questions
Can I uninstall Amazon Prime Video from Fire TV Stick?
No, you can't prime video apps or other apps because everything is preinstalled with the device.
Why is my Amazon Fire TV Stick not updating?
If you can't update Fire TV Stick. It could be a reason for an unstable internet connection. Check your internet connection again or use the Wi-Fi connection to freely update.
Conclusion
We mentioned and discussed 13 solutions of prime video not working on firestick. You should follow every step to complete fixing. I think you will get back your prime video soon with a firestick.
Weekly Hot Posts🔥🔥