It is essential to have a trustworthy unthrottled internet service provider to stay connected to family and friends. T-Mobile is a promising ISP that suits your demand. Nowadays, At&t users switching to T-Mobile, because T-Mobile serve reliable connection at a cheap rate. However, every provider has some upside and downside.
T-Mobile is in the same flow. Some users wondering about T-Mobile data throttling. They don't know even how to bypass T-Mobile throttling. That being said, we have outlined everything about the bypass throttling issue.
Bypass T-Mobile Throttling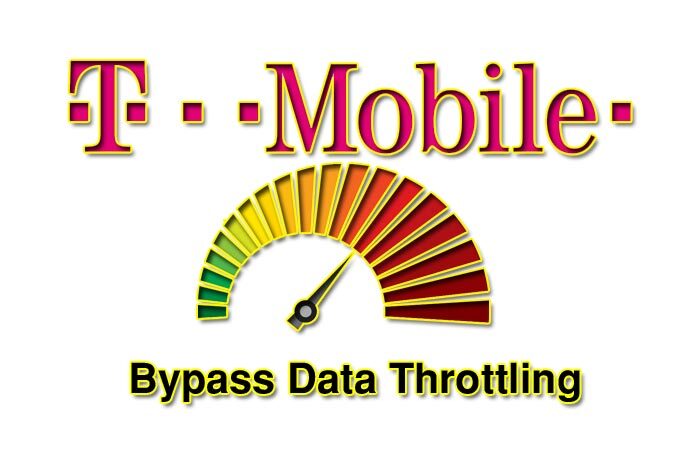 Why Throttling Happens
Throttling or Bandwidth throttling happens when ISP (Internet Service Provider) slows down the internet connection. An ISP like T-Mobile bandwidth throttling can have different arguments:
Network Congestion:

Too many people who are using a lot of bandwidth. It forces T-Mobile to be restricted to individual users.

Prioritization:

T-Mobile may separate some connections with priority basis over others. T-Mobile could turn its speed to

video streaming services

, which may occur slowing down the internet traffic.

Discrimination:

T-Mobile's bandwidth throttling technique deprived you of downloading big files or streaming certain types of service. T-Mobile saves its bandwidth limitations by throttling.

Data Caps:

Exceeding internet plans data cap may slow down your internet. Even

unlimited data plans

have minor data caps, which results in slow connection after passing the Threshold. In T-Mobile's perspective who have used more than 50 GB per month, they are called "Heavy Data Users". They are prioritized rather than other customers.
However, T-Mobile plans to throttle internet connections to prevent DDoS attacks. Moreover, T-Mobile data throttling is temporary because they continuously prioritizing and optimizing all traffic.
Is It Really Possible to Bypass T-Mobile Throttling?
Obviously, it is possible but use proper technique. Our profession to supply you with truthful information that really works out. Some T-Mobile users not willing to accept, T-Mobile throttling bypass is possible, they treated it as impossible but honestly, they failed to meet the right techniques. So, if you are ready to bypass T-Mobile Throttling. Let's get up for the next steps.
Must Read: 5 Effective Ways to Bypass Hotel Wifi Throttling Issue
1. Using a VPN
When T-Mobile consumers facing a kind of down internet, they tend to struggle with throttling. But the struggle is not a proper solution. VPN service is another easy way to bypass T-Mobile Throttling. VPN prevents ISP to throttle your traffic unless they limit specific IP addresses coming from an unknown region. When you use a VPN service, your internet speed will increase as well profile will be masked off.
So that, T-Mobile won't recognize your previous network and can't implement throttling. There is various VPN app available that works for preventing of data throttling. Well-known VPNs are PureVPN, NordVPN, and Touch VPN. You may find the free version of this VPN but honestly, premium VPN has attracting features that really help to bypass your T-Mobile throttling. I will recommend premium VPN. However, before choosing a perfect VPN, consider some technique such as: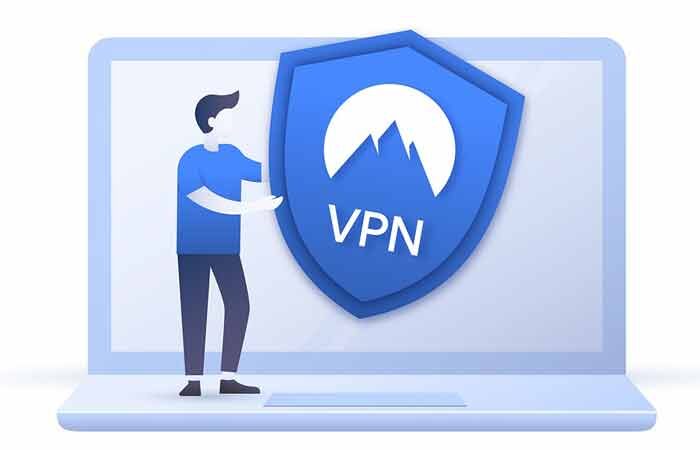 Right VPN Protocols:

Each VPN uses separate protocols. But not protocols are updated. Some are outdated or have a potential security hole. You need VPN protocols that offer L2TP/IPsec or OpenVPN. These protocols provide bulletproof security-wise as well as have the strongest encryption around.

No Logging:

Going with Virtual Private Network (VPN) means you are obeying the zero-logging policy, there is no gap for T-Mobile to finding out what you are doing online and throttle you.

Good VPN Server Selection:

To be a good VPN service, a pretty VPN server is a must. This feature can fight with ISP to prevent inspection and data throttling. In free VPNs, has few servers which means you have a faraway location and may be overloaded by other users.

A Kill Switch:

No matter how best VPN you use, end of the day it will disconnect. When a VPN drops, unfortunately, your data will be being completely visible by ISP. Now you are the prime target for throttling. So, how this problem can be fixed. A

VPN kill switch

will prevent it. It can detect your device's disconnection, then automatically reconnect it.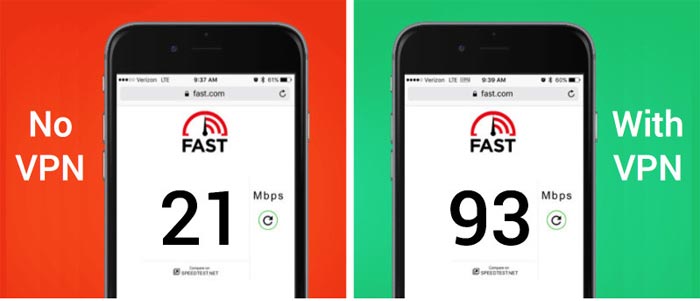 Overall Best VPN for Bypass T-Mobile Throttling
ExpressVPN: Best VPN to Stop T-Mobile Throttling ( $6.67/mo )
Surfshark: Fastest VPN to Bypass Throttling ( $2.49/mo )
PureVPN: Affordable VPN to Stop Throttling ( $3.33/mo )
NordVPN: Reliable VPN to Bypass Throttling ( $3.71/mo )
CyberGhost: Great Balance of Price and Value ( $2.75/mo )
Must Read: How to Bypass HughesNet Throttle Speed?
2. Using a Proxy
Firstly, you can take massive advantages from the proxy server to avoid T-Mobile throttling. Proxies are the way to transmit a computer's connection to a third-party server. It's a middleman in data transferring. It hides the actual location of the traffic, beside port all involved numbers. All connections use in a single port and end up in the same place.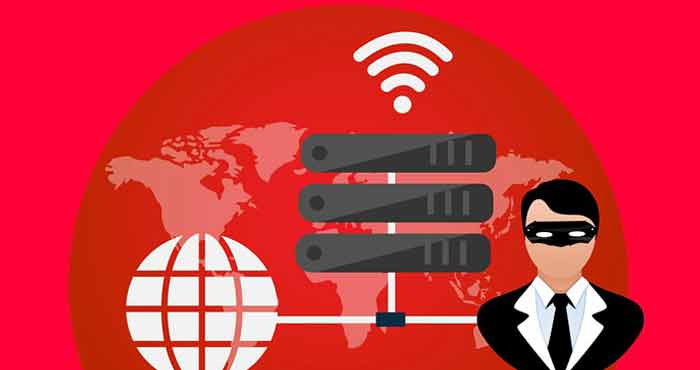 But, Proxy never encrypts any data you send and receive. Here is a catch, if your ISP e.g. T-Mobile uses deep packet encryption as a part of throttling, they can classify, and read and any changes upon download or upload. There are better solutions t the problem. Give it a try, there are plenty of providers available. Cyber Ghost's free anonymous proxy, is a good example.
3. Using Google DNS (For Windows Users)
Except for VPN, Proxy, you can help from Google DNS to Bypass T-Mobile Throttling. At first, make sure, you enabled all firewall and anti-virus settings. Then set up Google DNS: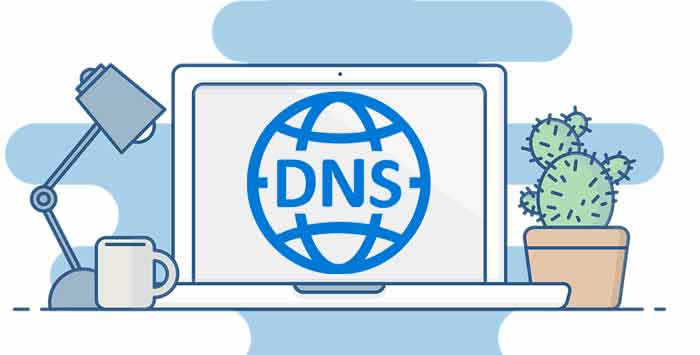 Open Windows "RUN" app from your computer
After it appears, type "GPEDIT.MSC"

A new window will appear in front of your name "Local Group Policy Editor". Go to Computer Configuration option>Administrative Templates>Network>QoS Packet Scheduler and finally "Limit Re-servable Bandwidth"

In the Last window, Type "0" in the box that may ask for "Bandwidth Limit %", followed by "OK"

Now go to "Control Panel" from Start Menu, then select "Network and Internet"

Go to "Network and Sharing", then select "Change Adapter Settings"

From "Local Area Connection", go to the "Properties" section.

Tap on the tick box beside "Internet Protocol V4 (TCP/IPv4)" to enable.

Enter "8.8.8.8" in the DNS server box to switch Google DNS server

Disconnect the Network after 30 seconds, re-connect it. Now see the changes.
Learn More
5. USB Tethering
If you are using USB tethering and searching for a proper solution to bypass throttling on T-Mobile, you have to hide data usage. Hiding data usage may take several minutes but if you can do it successfully, you may win the situation. First, you need to install and open FoxFi. It has a hidden tethering of hotspot data usage option. Once you pass in hiding data usage, you can completely mask the data used as a result T-Mobile won't be able to throttle your current network.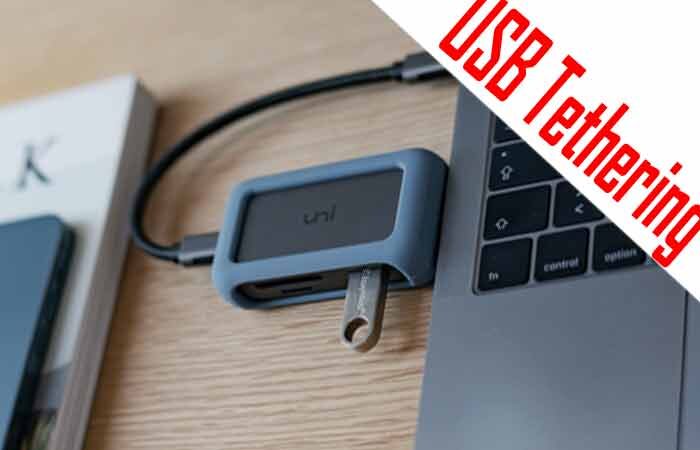 Another way of hiding data usage
Method 1 – Dun = 0 (Android Only)
Download ADB and Fastboot installer from XDA

Enable USB Debugging from Developer Options

Connect the Phone to the Computer via USB Cable

Open CMD or Comand Prompt

Type "ADB shell", now enter

Type "settings put global tether_dun_required 0", then enter
5. Tunneling
For VPN configuration, consider using tunnel protocols as they mask your connection, read, activity, and footstep. It's functionally anonymous. VPN tunnel follows a private pathway that transfers data from one computer to other devices anonymously. VPN tunnel encrypts user data. This process taking data through a tunnel established network, then scrambled it to an unreadable format to ISP provide. Finally, that says T-Mobile won't find you. This is another hidden process of bypass T-Mobile throttling.

6. How to Bypass ISP Throttling On Windows, Android, IPhone and T-Mobile
| Platform | Method |
| --- | --- |
| Windows | Go to settings > Bandwidth Management > Reduce Data Usage > Click on " Enable Compression" |
| Android (Non-Root) | Launch VPN app > Login with credentials > Connect to server and location |
| T-Mobile | Go to Settings > Click on Wireless Network > Tap on Mobile Networks and Access Point Names > Select T-Mobile APN > Tap on APN type > add "dun" at the end > Restart Phone to see changes |
| iPhone | Open VPN app > Login to Account > Connect any server > Enable VPN connection > Check iPhone speeds. |
How to Bypass ISP Throttling
Bottom Line
Internet throttling issues are one of the most annoying matters. Whether it is caused by ISP or other factors. With the help of privacy tools such as DNS, VPN, Proxy, we can bypass internet throttling. We can take the entire opportunity from these techniques. That stands, in online every impossible task is possible. Hopefully, this informative guide proves helpful in bypass T-Mobile throttling and allows you to run an uninterrupted internet connection. We are quite sure that this information is sufficient to better understanding T-Mobile bypass throttling.
Learn More