Buying Mobile insurance is an enticing way to protect your mobile device from unexpected situations. But maybe the financial context does not make it most.
Most carriers offer new holders to purchase insurance for their brand-new devices at a low monthly rate/price. Phone insurance is really a protection shadow that will help you in distress when unfortunately broke the phone or stolen.
Boost Mobile Insurance
Where life is unexpected, there phone is nothing. Like life insurance, a handset can be insured to recover unwanted damage. But the annoying matter is when you think this insurance claim never comes to work for you.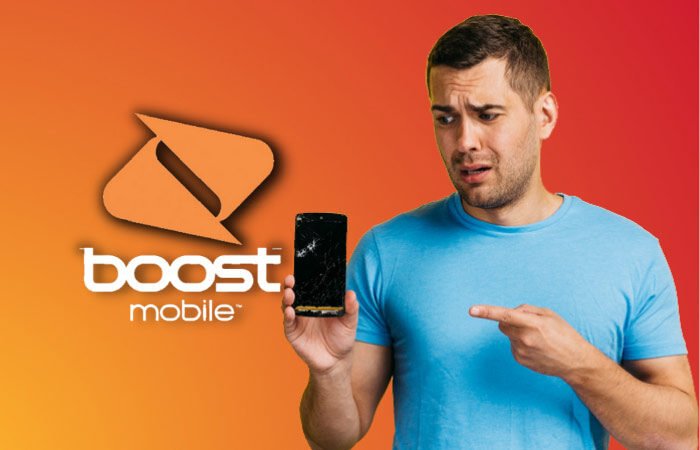 Even then, monthly expenses will add to the account that you really didn't want to spend. It may vary from carrier to carrier. Boost Mobile is not that type though.
Boost Mobile Insurance Add-Ons
Boost Mobile is an authoritative mobile virtual network operator (MVNO) which is owned and operating by Sprint. Boost offers confident plans at an affordable price, aiming to make it a great carrier to all sectors users. Users will allow getting extra benefits from boost phone carriers without bulky prices. 
Affordably priced add-ons of Boost Mobile are helpful factors to make your insurance plan worthy. Boost Shield is one kind of best add-on for Boost Mobile Insurance. Consider boost shield because it can give financial protection in opposition to phone damage.
Boost Shield – The Best Phone Protection
Boost Shield is a program that used in insured phones for protection. Your phone will be replaced through Boost Shield protection if certain types of damage (such as accidentally damaged, cracked screen, lost and theft, water damage, a liquid explosion on the phone, outdated warranty, or electrical breakdown) happen to mobile phones, then the handset can be replaced. The monthly price of boost insurance plans stands at $7.00. 
You will be able to sign up in Boost Shield Program within 30 business day of exchanging for a new phone, activating a new handset, updating or upgrading to a new phone. Then you are safe for this one month (increase the time by paying every month).
Boost phone Insurance covers all basic equipment used with the initial infrastructure acquisition. By the way, phone insurance is optional and you needn't purchase a phone or activate wireless service. Just need a fully operational device, with no physical damage. 
If every requirement fillup with the device, they will make you eligible for the coverage. Boost Shield protects up to $1,500, with 2 cap claims per year, (for phones and qualifying accessories).
Please visit myphoneguardian.com/boostmobile to file a claim 24/7, or call 1-844-534-3099. 
Insurance Deductibles of Boost Shield
How much you have to pay a deductible for each claim when your phone is under the protection of Boost Shield. The deductible is your contribution to the claim before the insurance. However, you can be assured that these specific amounts may be taken from your account.
Apple and Samsung flagship phones always have higher deductibles. Actually, $175 deductible on both iPhones 4 and newer.
To assess the deductible, contact them at (941) 123-4567 to talk to a partner.
Brightstar Device Protection
Brightstar is also a protection station. Boost phone will work in phone replacement under BrightStar protection. Because, it is covered by Boost Mobile, and underwritten by Brightstar Agency. The Brightstar Wireless Device Protection Plan offers insurance and an extended warranty for wireless devices missing, stolen, and damaged.
What it covers
This protection plan bears two components.
The insurance component will cover, stolen, lost, and accidentally damaged devices.
The extended warranty component will cover, mechanical or electrical, and malfunction.
How to make a claim
After accidentally damaged, stolen, lost, or malfunctioning your phone, file a claim instance by calling 1-877-412-5186. You can visit here to report brightstarprotect.com
Be ready with accurate proof of loss. Prove them you are the real owner of the phone. Within 60 days, your claims will approve.
Upon approval of your claim, pay the deductible amount by physical credit card. Amount range from $75 to $200. Then the replacement device will be shipped to your place within 5 business days.
The monthly fee of $7, $9, $10, $12, or $14 for Wireless Bill customers who subscribe to the Wireless Protection Plan depends on the make and model of the coverage unit.
Gadget Guardian™
This is an android app recommended by Boost Mobile. Currently, Gadget Guardian is available in Boost Mobile, Sprint, Virgin prepaid customers. Originally, Lookout reveals the Gadget Guardia app to protect the mobile against threats, theft, and phone loss.
Lookout requests access to many Android permissions, such as camera, location, and hardware control to be able to erase all personal and private information from a lost or stolen device. Read Lookout permissions here: https://www.lookout.com/permissions
 It also offers the following features such as 
Security & Antivirus protection.
App scanning facility: Continuous protection from viruses, malware, spyware, and adware.
Find My Phone service
Scream & Locate: Find your phone on the map, make it soundable by clicking on the alarm option even it's on silent.
Wipe & Lock: Use the remote lock feature, send a custom message, erase your data if necessary.
Signal Flare: Your last location will be automatically saved when the phone battery is low. 
Must Read:
Why You Should Choose Boost Mobile for Your Next Mobile Phone Plan
As a matter of perks and benefits, the Boost plan makes them stand up in competition. Boost plans are particularly high in mobile hotspots, as mobile hotspots allowances and their allotments are really strong enough in the MVNO market.
Here is a quick preview of Boost Mobile insurance plans and perks that comes with other carriers.
| Plan | Unlimited Talk and Text | Hotspot | Tidal | Video Quality | Price |
| --- | --- | --- | --- | --- | --- |
| 3 Gigs 4G LTE | Yes | Taken from high-speed allotment | Yes, 6-month subscription | Standard Definition | $35/month |
| Unlimited Gigs | Yes | 12GB | Yes | Standard Definition | $50/month |
| Boost Unlimited Plus | Yes | 30GB | Yes | HD | $60/month |
| Ultimate Unlimited | Yes | 50GB | Yes | HD | $80/month |
Boost Mobile plans
If you are planning to sign up for a mobile phone plan with attractive features, then Boost Mobile may be your ideal choice. You can get lots of hotspot data, a free Tidal subscription, and high-definition video (paid according to a specific plan) at a reasonable price.
Frequently Asked Question's (FAQ's)
#Q: How can I protect my phone information if it is stolen or lost?
Boost Shield customers using smartphones can access McAfee Mobile Security. Once activated, the app will allow you to issue commands to locate, lock or wipe a lost or stolen phone. You can sound the alarm even if the phone is in silent or vibrating mode.
You will get an app link in a text message after registering for Boost Shield. Just follow the instructions to download, register and set up. Features and availability may differ from device to device.
#Q: What if I don't have sufficient money on my account to pay for Boost Shield?
Your service plan and Boost shield will hold due to insufficient funds. It will run its program automatically after your successful payment. That means if you failed to pay their monthly charge Boost Shield coverage will be dismissed and you won't be able to use your phone. 
Suppose, you are a monthly plan customer and pay $45 monthly. You have a Boost shield program that charges $7 per month. So, the total amount stands at $52. If you don't have $52 in your account at end of the month. Your service will cut and Boost Shield Coverage will be absent.
#Q: How do I cancel Boost Shield?
You can cancel Boost Shield any time by visiting the My Account section on the official boost mobile website. You will receive a prorated credit or refund for an unearned premium if you cancel it between monthly billing cycles.
#Q: Can I add Boost Shield to my old or used device?
Obviously, new and old devices are eligible for boost shield protection if they are not faulty at enrollment time. Remember, the old phone you want to protect in boost shield, can't previously be activated in boost mobile network.