Everyone is planning a trip as soon as the winter peeks out, but in travel places, many are worried about having a good network. If your traveling spot in Europe and you are using TracFone service, definitively you need to follow some hard steps to ensure a good quality service. Normally, TracFone service is restricted in Europe. You won't be able to receive a call on your TracFone if you are out of United States. Don't worry, avoid a shitty policy. You can bypass their system and be able to use Tracfone in Europe. So, don't miss out on any single process below.
Can I Use TracFone in Europe?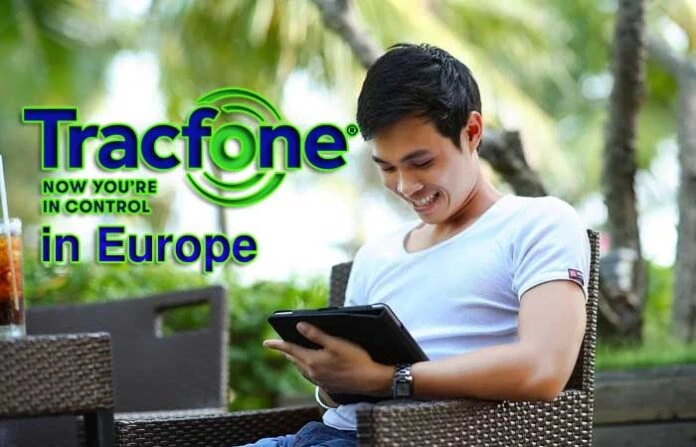 Wi-Fi Connection
TracFone won't allow text messaging or calling in foreign countries like outside the United States, but no restrictions allow for Wi-Fi hotspot connection. That means you have the privileged to use the Wi-Fi hotspot easily. Aside, you can stay connected to friends and family, also use Wi-Fi enable message feature.
Battery
Battery plays a key role in your trip/adventure. We don't understand the actual value of the battery. From watch screens to using travel apps, smartphones do relentless work. Behind the scene, Battery leading your smartphone. To Keep the battery of a phone well is your first duty. Low battery health may impact the signal strength. Better to keep the battery in saving modes that will help you to get the proper network signal. Nowadays, a power bank is a battery saviour. If you have a flexible budget, try to go for a power bank.
Offline Apps
Offline apps are works offline and you are out of network. As a traveller, you may fond of Google Maps. Online Google Maps is a data and battery sucker. On a trip, battery health is an important matter, it is better to download offline Google Maps. This will reduce the pressure on the battery. In offline maps, you can search for a preferred location to reaching any destination you want. Even, it will work in airplane mode.
Read More
TracFone Plans
For any trip inside the United States, you just need to top up call minutes, messages, or mobile data to keep you live online. Unlike, the United States, other foreign lands like Europe, you have to go for a $10 Global Calling Card. Global Card has a rule, that needs to have an activated plan to successfully work. Call rates may vary from location to location. Even, it may vary in landline number and cellular networks.
TracFone Basic International allows users to make an international call at a local charge. To activate the Basic International Plan dial 305-938-5673. This number allows 19 particular locations to call, before activating the plan, please check your country.
TracFone International Neighbours features also available for the people who eagerly waiting to call Mexican numbers. It's not bad if you want to call Mexico from Europe.
Worthy or Not
Peoples are confused about International Plans, is it worth at all or not. But honestly, this package is pretty well. This plan's price will change depending on different locations. Always check out the disadvantages aside advantages of promotion (Think about your location). Lastly, you will get temporary service in Europe from other network providers.
Frequently Asked Questions
#Q: Does TracFone work in Europe?
Ans: Tracfone in Europe really works if you have a smartphone. Smartphones Wi-Fi is totally free in Europe. Also, you can make free calls to the United States by using Google Hangouts or Google Voice.
#Q:

Does TracFone have roaming charges?
Ans: Roaming charges will interfere when you use TracFone outside your local era. Digital Phone user's airtime will be deducted at 2 minutes of calling rate for every minute you used. It is applicable for making or receiving roaming calls by TracFone.
#Q:

What are TracFone service plans?
Ans: TracFone's best plan is carryover data that starts from $20 a month. This plan has unlimited talk, text, 1GB 4G LTE data. With $25 and $30 per month, you may get more. For heavy data users, consider adding an extra $10 per GB.
#Q:

What is TracFone Wi-Fi Utility?
Ans: TracFone Wi-Fi utility app is a built-in app that finds, manages, and connects automatically to available Wi-Fi hotspots. This app boosts Wi-Fi connection speed while minimizing cellular data consumption.
#Q:

Can you use TracFone only for Wi-Fi?
Ans: Without activating, you can use the phone only to connect to a Wi-Fi network. Activate to phone to use calling, texting, and internet browsing feature.
Read More