Are you an English-speaking anime fan searching for a suitable streaming platform? If "Yes," Funimation is a lucrative option for you. Are you familiar with this platform? If you have used Funimation earlier, you obviously know about its superior features and facilities. Amazingly, this platform also allows you to enjoy it for free even if you cannot afford it. Okay, we know that free always comes with poor quality and some inconvenient issues. This context has made us curious about Funimation's free version's offerings and user experiences. And we've explored Funimation free vs paid. Here, we share our learnings.
6 Unknown Facts About Funimation
The following facts about Funimation may surprise you enormously: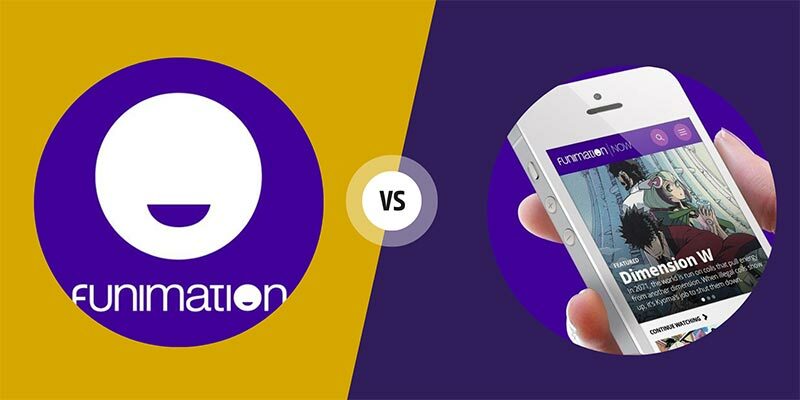 Funimation is an old anime-related organization, founded in 1994. It is North American-based.
The company also deals with physical media versions like DVDs, Blu-rays, etc.
Funimation also sells clothes, gifts, accessories, etc.
One of the core reasons for Funimation's popularity is that it offers subtitles (or dubbing) in English and several other languages.
The paid version's minimum price is $5.99 per month. And the minimum annual charge is $59.99.
Funimation is now not an independent business; it is now part of Crunchyroll.
At-a-glance Comparison Between Funimation Free VS Paid
The below table consists of comparisons between Funimation free VS paid versions.
| Free | Paid |
| --- | --- |
| Frequent ads | No ads |
| Old shows and initial episodes of new shows | Access to whole library |
| One device only at the same time | 3-5 devices at the same time |
| No discounts on merchandised products | Discounts and free shipping of merchandised products |
All About Funimation Paid Version
Funimation's paid version is also known as Funimation Premium, offering the ultimate viewing experience. There are three paid versions; below is a description of each.
1. Premium
Access to all the premium products.
Viewing dubbed and subtitled content.
Allow three devices to stream at the same time.
This package has two pricing options: monthly and yearly. The monthly charge is $5.59, and the yearly charge is $59.99.
2. Premium Plus
All the benefits of the initial premium package.
Allow five devices to stream at the same time.
The monthly price is $7.99, and the annual price is $79.99.
Allows sale-price shopping at the Funimation digital store, and it also includes free shipping of the purchased products if you spend at least $20.
Access to exclusive events and valued promotional packages.
3. Premium Plus Ultra
All the benefits of the premium and premium plus versions.
Offers two free rentals per year.
Zero shipping costs for Funimation products.
Ad-free streaming.
Only a yearly package is available. The price is $99.99.
How to Register Funimation Paid Version?
Below is a detailed guidelines to sign up for a paid version of Funimation.
Go to the Funimation website.
Search for the "Watch Now" button; it is blue in color. Also, you can directly go to "Premium Plus" from the home screen.
Choose a payment method from PayPal and Credit Card.
Select a suitable plan for you.
Go ahead and pay.
If you are paying by credit card, enter credit card details like card number, CVV, expiration date, etc.
If paying via PayPal, it will redirect you to the PayPal interface. Insert your PayPal ID and password to confirm the payment.
Now you have a paid membership to Funimation.
Is Funimation Free?
Technically, funimation is free for all type or user but as a free user, you will face annoying ads and can't access premium funimation features. There is no complicated process to use Funimation. You just need email address to sign up a free account, no credit card information needed.
All About Funimation Free Version
Funimation offers two types of free versions: a 14-day free trial and a totally free one. A 14-day free trial is basically for people who want to get a paid version but first want to check the service quality. This trial one requires entering credit card information, which won't be charged if you cancel it within the trial period. Whereas, the free version is totally free with lower facilities in comparison to paid versions.
Funimation 14-day Free Trial Version
Below are the details.
Benefits of Funimation's Free 14-day Trial Version
Access to all premium content.
There are no advertisements.
You have access to the whole library, and you can use the Funimation app or website.
In some cases, you have access to offline viewing.
How to Register for Funimation's Free 14-Day Trial Version?
Search for the Funimation official website and enter the site.
Select from the "Watch Now" or "Premium Plus" options.
Select a payment method. You have two options here: PayPal or credit card.
Now, you have options for either purchasing a premium plan directly or having a 14-day free trial plan.
Select the free trial, and insert the PayPal email address or credit card details.
You have free access to all Funimation Premium content for 14 days.
Funimation Totally Free Version
Facts and Benefits of Funimation Totally Free Version
Limited access to the library.
You must watch ads; in one shot, there will be three ads. As per our estimates, by using the Funimation free version, you have to spend 45–60 minutes watching a 30-minute show.
Some popular shows' first two or three seasons are available in the free version.
You will be able to bookmark episodes and create a watchlist.
You can also use the Funimation app.
You can see a vital number of old ones by using a free Funimation account.
How to Register for Funimation Totally Free Version?
Go to the website.
Press the "Watch Now" button.
Scroll down to the bottom of the page. Please note that this page contains all the premium plans' lists and pricing. Do not search for the free one over there; just go to the bottom of the page.
You will see a red color button mentioning "Sign Up for a Free Account" Click on that.
Insert your email address and set a password.
Verify your email address using the link provided in the email (sent by Funimation in response to your free account creation).
Now you have access to some Funimation content (a few only) through the free account.
Is Funimation Worth It?
As we said, Funimation is worth in all way, if you use premium add-ons. Premium add-ons contains lots of animation video, offers, and number of screen you can watch in your free time which is more compared to free version. In Funimation free plan, there are limited shows with pre and post advertisement between shows. But, if you go for Paid version, it will remove all types of display advertisements permanently from your content. There are almost 15000 hours of content about anime when you enroll to premium plan. Then you can unlock the download button and access all anime content for offline viewing. If you are confused to go for premium version or not, Funimation opened up a 14 days free trial to help you to decide. Enroll it and try it once.
Bottom Line
We hope you now have a better understanding of the context of Funimation free vs paid. In short, "Free is free," and you should not expect much. However, with the free account, you will only be able to watch a few streams while being bombarded with advertisements. In addition, you can also watch some old series in this free mode. On the other hand, the premium version has its own benefits, offering access to the whole library and being totally ad-free. Finally, when money is a concern and you cannot restrict the desire to watch your favorite anime show, a free version is the best option.
Frequently Asked Question
Is Funimation free with Hulu?
Yes, you can see Funimation content on Hulu. Please keep in mind that Hulu charges $6.99 per month.
Is Funimation free with ads?
Yes, you can watch some Funimation content for free with ads.
How many ads are on Funimation for free?
It depends, but in general, there are 3–8 ads per show.