CRA ( Consumer Reporting Agency) is the most used way for banks and credit unions to see whether their customers are eligible to open a bank account. Most banks and credit unions don't reveal it, therefore most people aren't aware of this. Fortunately, there are some banks available that don't involve any kind of these agencies due to private reasons. Mainly for 3 reasons some banks don't use ChexSystems, these are also reasons for customers to choose alternative banks.
Affections of CRA on Customers
Fraudulent activities like not paying overdraft fees and bouncing a check on ChexSystems causes customers to face problems. These activities can impact negatively on customers.
Online banking.

Debit card using.

Interacting brick and mortar with bank tellers.
Besides, it's not so easy to clear customers' names for their negative roles in ChexSystem. This might cost up to 4 years of loyalty.
Almost 80% of banks and credit unions find ChexSystem most useful to keep bank accounts safe from frauds. Some financial institutions are also involved with alternatives like EWS(early warning services) and Telecheck to defend their businesses. These services are usually effective to keep frauds away from building hills of fees.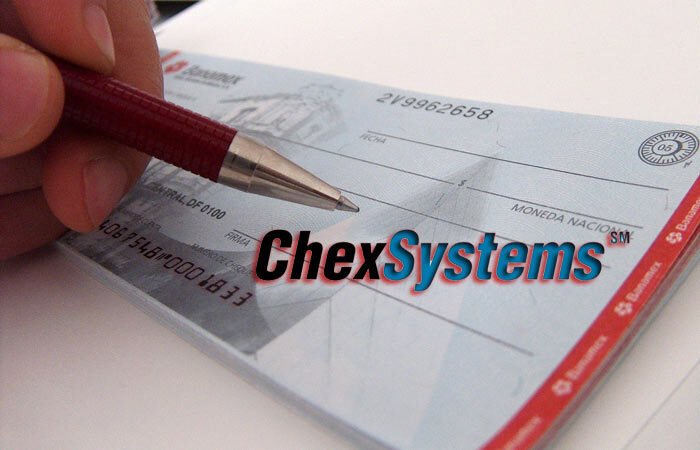 On the other hand, 20% of financial institutions don't use ChexSystem. Nevertheless, some of them still use alternatives like EWS and Telecheck for safety. Customers can still find banks that aren't involved with any kind of CRAs.
Read More
Main Reasons Why Banks Don't Use ChexSystem
Banks can offer second chances to customers for their profit.

Customers can get benefits from alternative systems like EWS and Telecheck.

ChexSystems is kinda unfair for some reasons.
In this article, we'll divide these reasons into three types of banks with explanations. These banks are,
Second chance bank

Bank of fairness

Alternative bank
1. Second Chance Bank
The second chance banks are for those who got denied from opening accounts due to bad performance in the Chexsystems report. The main reason why customers don't like ChexSystem is it often represents poor reporting even if the customer has few or no discrepancies in paying fees.
ChexSystems shows nothing but negative reports, most of the time customers don't know why. Normally credit agencies utilize both positive and negative activities on reports, but ChexSystems only utilizes the negative activities on reports and makes it worse. Therefore banks easily determine customers as irresponsible and deny customers from opening an account.
Businesses require customers and banks can't run businesses without customers. Banks get chances to get profits from rejected customers because they can charge extra fees on opening bank accounts or debit cards. They're also required to maintain safety from frauds who won't pay fees from time to time and disobey bank policies.
How second chance bank take advantages-
They take the perfect opportunity to get more customers who are denied by other banks.

They cut charges from customers to retain their bank accounts. That's why they get profits.

They also offer discounts in charges after 6 months to 2 years if customers maintain bank policies perfectly. They named it as a reward.
These types of banks usually stand building trust and providing good opportunities to their customers. Though they don't provide services if they don't get profited.
Another reason to charge extra fees from customers is maintaining safety from getting cheated by customers. Because who knows when he'll try to do the same old stuff, keep his overdraft fees unpaid, and skip town. Through this, customers get the chance to show loyalty to bank policies and be responsible again.
2. Alternative Bank
These types of banks don't use ChexSystem directly for protection. They use its competitor as an alternative, EWS( Early Warning Services.) EWS is not that old theory to maintain safety. They claimed on their official website themselves as "The Trusted Custodian of Bank-Contributed Data."
Unlike ChexSystems or other credit agencies, they don't hold reports of positive or negative histories. They just simply protect bank accounts from those who are more likely to be turned out as a fraud. Meaning that they take actions before opening an account or having debit cards, not after. It helps to maintain safety without bothering about extra fees or legal charges.
Alternative banks also use another service called Telecheck. It's not that popular in CRAs but way better than ChexSystems. Telecheck just utilizes data about your banking history and provides a risk score based on data. Merchandisers use it mostly. More than 400,000 merchandisers are involved with Telecheck.
3. Bank of Fairness
Bank of fairness has a little bit of similarity with the second chance bank. But the only thing that differentiates it from the second chance bank is it's more friendly to the customer. On the other hand, the second chance bank will give the opportunity if it gets an opportunity to get profit.
Here are the features that you should look to know about the bank of fairness;
The bank of fairness is the newest banking service among 3 services.

This bank reveals about ChexSystems on their official website unconventionally.

It's an online-only bank.
Some of the customers may avoid online-only banks. But due to providing services through official apps, it's much more trustworthy to stick with. Customers can easily handle transactions on these apps and can get services like regular brick-and-mortar banks.
The only issue in this type of service is money withdrawal and deposition. Still, it's way better than other online-only banks. Because others may charge customers up to $10 annually if the customer withdraws money from any ATM in a rush, where he doesn't have any membership.
Bottom Line
ChexSystem-free banks and credit unions haven't gained that much popularity. After all, banks run with profits, and ChexSystems is a faster way to achieve more profits and keep accounts secure. Still, online banks and other alternatives are also not that unpopular in this modern age. Therefore, if someone is seeking another opportunity for financial services and shows responsibility again, these three options are perfect to choose one from them.