Nowadays, Samsung TV comes with tons of streaming services and provides exciting content to users. As a result, there are a lot of eyes on those TVs. Samsung TV and Samsung TV plus are similar in some cases. The reminder is Samsung TV plus is a new free streaming service for Samsung TV users. It is accessible from smartphones, tablets, and laptops. The channel number is important to know when you want to stream a particular channel. So, today's topic is "What Channel is Fox on Samsung TV?" Let's expand everything in detail.
What is Fox Channel About?
All Fox channels come from Fox Network. It is an American broadcasting network. In the USA, Fox Network's channels are popular and ranked as the most-watched channel. Their news, entertainment, sports, drama, and wild nature channels always entertain us. Since 1986, they have been leading commercial broadcasts and delivering great content so far.
For Americans, Fox is a well-known network. It believes in reality, truthfulness, consistency, and accurate information. If you want to watch fox on Smart TV, you should know what channel is fox on Samsung TV. Let's clarify the answer.
Things You Should Know About Fox LiveNOW and FOX SOUL
Fox Broadcasting Company has totaled (227+18)=245 channels. But, only 18 channels are owned and 227 are affiliates by other providers. "LiveNOW from FOX" and "FOX SOUL" are two channels only available on Samsung TV.
What Channel is Fox on Samsung TV?
| Channel Name | Channel Number |
| --- | --- |
| LiveNOW from FOX | 1006 |
| FOX SOUL | 1004 |
LiveNOW from FOX
Fox has several TV channels but, "LiveNOW from FOX " is a live news streaming channel. It streams non-stop breaking news, live events, and stories across the United States. You will experience fresh news with limited commentary. If you use Samsung TV at home, you can stream "LiveNOW from FOX" at 1006. That means, the channel number of "LiveNOW from FOX" is 1006.
All types of live news, live sports, live contests, weather updated news streams on LiveNOW from FOX.

Inside News!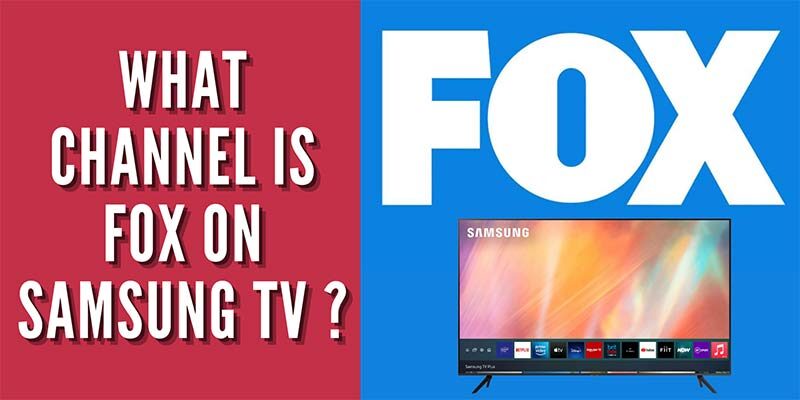 FOX SOUL
FOX TV station launched FOX Soult on January 13, 2020. It's a digital tv network and streaming service. This channel features syndicated and original programs, especially for African Americans. Currently, it airs on Samsung TV from 6 PM to 10 PM Pacific Time. The channel number of "FOX Soul" is 1004. According to WikiPedia, there are a few exciting programs FOX Soul streams are below-
The Book of Sean — Hosted by Dr. Sean McMillan
Choppin' It Up with Mike and Donny — Hosts: Mike Hill and Donny Harrell
The Tammi Mac Late Show — Host: Tammi Mac
Turnt Out With Ts Madison – Host: Ts Madison
Out Loud with Claudia Jordan — Hosted by Claudia Jordan
Fox Soul's Screening Room — Hosted by Vivica A. Fox
Fox Soul's Black Report
Tea-G-I-F – Hosted by Claudia Jordan, Funky Dineva, and Al Reynolds
Fox Soul Deals
Chatter
Cocktails With Queens – Hosted by Claudia Jordan, LisaRaye, Vivica A. Fox, and Syleena Johnson
Hollywood Unlocked With Jason Lee Uncensored[4]
The Mix
Kingz With Kosine
Worth A Conversation with Jay "Jeezy" Jenkins — Hosted by Jeezy
Quarantine Cook-Off with Rickey Smiley — Host: Rickey Smiley
Established with Angela Yee — Hosted by Angela Yee
Get Into It With Tami Roman — Hosted by Tami Roman
Source: WikiPedia
Related Article: What Channel is ABC on Samsung TV? Best Guide
How to Watch "FOX Soul" and "LiveNOW from FOX" on Samsung TV?
Samsung TV added Fox Soul and LiveNOW to the channel list. You will definitely be able to watch these channels on your TV. If these channels do not pre-install on your TV. You should manually install these channels in order to watch. My guide below will help properly to do it successfully. Let's see!
Step 1
Plug the Power cable to a Power switch
Step 2
Make sure you use a stable internet connection to Connect Samsung Smart TV.
Step 3
Find Smart Hub or Home Button on TV remote then open it
Step 4
You will see plenty of channels available on your TV.
Step 5
Go to Apps option. Find and write "LiveNOW from Fox or Fox Now" and "FOX Soul" one by one.
Step 6
Tap on those channels then "Install Now"
Step 7
After installing the channel, you can open it.
Step 8
Sign in with proper credentials and get an activation code to activate next time
Step 9
Once the activation process is complete, you can start watching these channels without any problem
Final Outline
Samsung TV is brilliant for entertainment as it comes with updated news, movies, TV shows, and Live TV channels. Anyone can watch local or news channels on the TV. If you deeply like the Fox Network channel, you can follow this guide and learn how to watch Fox Soul and Fox News on Samsung TV. What Channel is Fox on Samsung TV? Get the answer and start watching.
Frequently Asked Question (FAQ)
Does Samsung TV have Fox?
Yes, Samsung TV has a Fox Network channel. But, unfortunately, we only found 2 channels from FOX. One is LiveNOW from FOX aka FOX Now and another is FOX Soul.
Is Fox News on Samsung TV Plus?
Yes, Fox News is available on Samsung TV plus. Apart from it, other news channels like ABC News Live, Black News Channel, Bloomberg TV, Bloomberg Quicktake, Cheddar News, LiveNOW from Fox, NBC News NOW, Newsmax, Newsy, Real America's Voice, Telemundo Al Día, TYT Network, USA TODAY, etc.
How can I watch Fox for free?
To watch the Fox channel free on your TV without login, go to https://www.fox.com/live/. You can also download the FOX app from Google Play Store or the iOS store to start watching.
You May Also Like This!