Do you like to watch ABC Network on the couch when you get home after work while sitting down to dinner? If so, then nothing can stop you from binge-watching as much as a bad channel lineup with bad picture and sound. Those who own a Samsung TV, on the other hand, can be happy.
If you have a Samsung TV, you can get the ABC app from the app store and watch it. Or you can just watch ABC News Live. Now, these channels can be streamed for free. You don't need to pay for this. To watch ABC on your TV, you Just need a Samsung Smart TV and a stable internet connection.
Let's learn more about the ABC, What Channel is ABC on Samsung TV and how it impacts the Samsung TV. Make sure you read everything attentively.
Things You Should Know About ABC and ABC News Live
Walt Disney Television owns the commercial broadcast TV network ABC, formally known as the American Broadcasting Company[1]. Since its foundation in 1943 as a radio station network, ABC has chosen not to think about the past, instead dominating American television with decade after decade of back-to-back flagship programming.
ABC News Live is ABC News' 24/7 streaming news service that provides coverage of live broadcasts, breaking news, in-depth reporting, context, and insight from all over the globe. It has been run by ABC News since 2018. Justin Dial is the Senior Executive Director of ABC News Live, and he has been in charge of the show.
From March to August 2020, ABC News Live had an average monthly audience of 23 million people, more than double its previous six-month average viewership as public interest in news has grown. Now that ABC News Live is accessible on the new Samsung TV Plus platform, millions more people will be able to watch the newscast.
Samsung TV Plus: What is it?
As a center for streaming services for Samsung smart TVs, smartphones, and tablets, the Samsung TV Plus app first appeared in 2016. The Samsung TV Plus app still offers a wide selection of free episodes and films across numbers of "live" channels, despite the fact that the platform no longer lets users to rent or buy content inside the app.
It's also free to use and doesn't need entering any personal information like a credit card number. Only an internet connection is needed to play. Aside from Samsung smart televisions introduced in 2016, the Samsung TV Plus app may even be streamed through Chromecast with Google TV devices.
As a result, you can access the Samsung TV Plus app directly from the home screen. At this time, there are around 23 different areas in the world where the service could be found.
Learn More: How to Get Local Channels on Samsung Smart TV Without Antenna?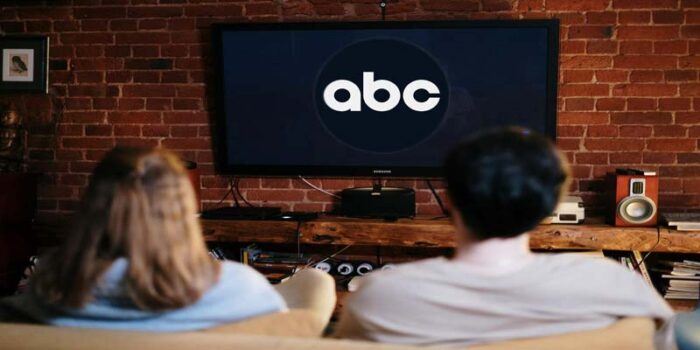 What Channel is ABC on Samsung TV?
Samsung TV Plus is all about giving our big bunch of viewers free and immediate access to limited in scope TV and streaming video. Adding ABC News Live shows that they want to show a lot of different things.
The channel number for ABC News Live is as follows:
| Channel | Channel Number |
| --- | --- |
| ABC News Live | 1007 |
Download ABC App on Samsung Smart TV
If you have a Samsung Smart TV, you can also get the ABC app on it! With an internet connection, you can get the ABC app on your Samsung TV through the Smart Hub app store, which can be found on the TV.
By following these steps, you can get the ABC app on your Samsung Smart TV through its built-in app store.
Step 1
When you start, you need to connect your Samsung Smart TV to a source of power and connect it to a fast internet source.
Step 2
Next, you should go to the built-in app store on your TV.
Step3
Make sure to pick up the search tab and type the ABC app name into it. TV.
Step 4
Then, choose ABC from the list of apps.To do this, you need to add the ABC app to the app section of Samsung
Step 5
You then have to open up the ABC app to log in with your ABC account information and choose a video from it.
That's how you can watch everything on the ABC app on your Samsung TV.
Learn More: How Can I Watch Fox Nation on Amazon Prime?
Best of ABC News Live
ABC World News Tonight
ABC World News Tonight is a national network news show that airs on the weekends. It covers both domestic and international issues, as well as segments on lifestyle, individual stories, and interviews with people who are experts in or are part of any current events.
Nightline
Several of the biggest news stories are covered in great detail on this half-hour show. There are also some pop culture clips in there, too. Journalists Juju Chang and Byron Pitts host this late-night show together.
GMA3: What You Need To Know
From a set in Times Square, Michael Strahan and Sara Haines report on the most important stories of the day. The show has a mix of breaking news, interviews, in-depth reporting, and the weather. The show talks about important issues with important people from all over the world.
Frequently Asked Question (FAQ)
Does Samsung TV plus have ABC?
Samsung TV Plus gives you the news you want from a wide range of top news channels, which include ABC News Live. As a bonus, the ABC app can run on a Samsung Smart TV.
How can I watch ABC on my smart TV?
You can get the ABC GO app for your smart TV so you can watch live  ABC. You can also stream ABC.com on your Apple TV, Fire TV, Roku, Android TV, Samsung Tizen, and more.
Is the ABC app free?
The ABC app is free to download and use. To watch some of the content on ABC.com and the ABC apps, you might need to sign in with your TV provider's account.
Final Thoughts
Here we are at the end of our article about what channel is ABC on Samsung TV. This ABC is the best way to binge watch anything on Samsung TV. This post on ABC on Samsung Smart TV would walk you through the easiest way to get the ABC News Live channel on your Samsung Smart TV. Please try to make decisions based on the information provided above. So all you have to do is grab your TV remote and join in with your family while they watch ABC.
More Article for Samsung TV User!
---
Reference
https://en.wikipedia.org/wiki/American_Broadcasting_Company