Are you tired of paying monthly cable TV bills? You are not alone, most TV users are looking for another option to reduce monthly bills. Ditching TV antennas is the proper solution, but what about local channels? The good news is local channels are still available without any antenna. The revolutionary change of technology maintains our daily activities from watching local tv online to social life.
Now, you can watch your favourite channels without any cable or antenna effortlessly. This effective strategy will help all homeowners to save monthly unwanted TV bills. As a user of decent internet connection, be sure you won't miss your favourite channel program. In this article, we will take a look at how to get local channels on Samsung smart tv without antenna.
5 Steps to Get Local Channels on Samsung Smart Tv Without Antenna
As we speak above, you don't need to rely on antennas. Enjoying your favourite local channel is now at hand. By using a streaming service and without an antenna, you can still feel the same thrill. Here are a couple of ways to achieve the objective.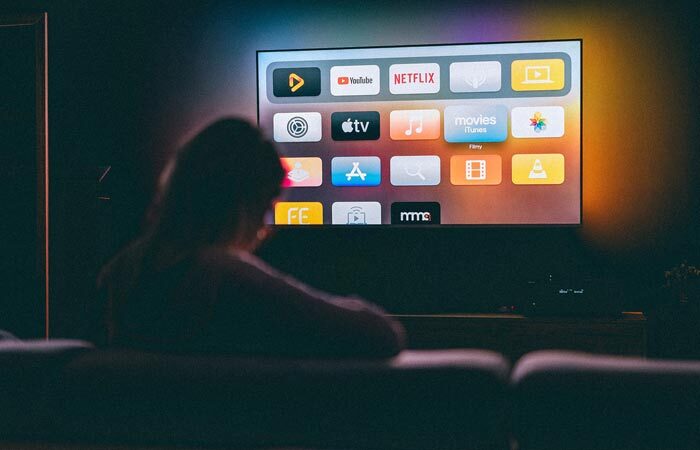 1) Watch Local TV Online Free
Some local channels such as ABC, CBS, NBC, Fox, PBS often post popular episodes online. Simply you can get a glimpse of these episodes on their website. Few episodes and shows are for free. You just need a good internet connection from the best internet service provider.
If you have no smart TV at home, use a computer, laptop, or tablet. With the help of local TV, you will get a vast amount of fresh content without any effort. You can use a free local tv app for streaming tv shows. It will give more opportunities to get those channels at hand.
2) Fubo TV
Fubo is a live streaming tv service that allows users to watch favorite shows without hassle. Watch ABC, CBS, FOX, NBC, ESPN, and 120+ other top local channels on Samsung smart TV and more. In the "What to Watch" section, there are four options: popular shows, news, sports, and movies. You can start from the news section in order to watch local channels.
It works on most Smart TVs, Android TV, Roku, Fire TV, Apple TV. Fubo provides a 7-days free trial for new users. The subscription cost starts from $64.99/month. Fubo has no contract, no hidden fee policy. So, no worries about it, you can follow the month-to-month payment system.
Related Articles:
3) Hulu + Live TV
Hulu is another good streaming service that streams local channels on Samsung smart tv. Now no drama, comedy, tv shows, or series will miss. From 75+ channels, Hulu has FOX, ABC, NBC, CBS local channels. This live TV app also has cheap cable services such as TNT, ESPN, A&E. Subscribers need to spend only $5.99/month to use the Hulu service. Also, get 50 hours of DVR with an unlimited on-demand library. There is no contract pain. Users can use a month-to-month payment system.
4) YouTube TV
Normal users use YouTube to check new trending videos but gentlemen use YouTube as a medium of local channels. This platform has tons of local channels and sports channels. PBS, CBS, ABC, NBC, FOX are well-known local channels available on YouTube TV. As a sports lover, you would like to watch ESPN, CBS Sports, NBC Sports, and the Olympic channel.
In a single subscription, you can add up to 6 accounts to make it accessible to your family and friends. Its subscription cost starts at $64.99/month. Seems quite expensive but for 6 accounts, it is bearable.
5) Sling TV
For local channels on Samsung Smart TV, Sling TV is a good option apart from satellite tv service. This service lets you watch various fresh tv shows. To use Sling TV, you have to purchase an affordable plan. Orange Package price $30/month, Blue Package price $30 per month/, Combined plan price $45/month.
Orange package for single users and Blue package for 3 users. Sling TV does not have so many local channels but it can provide major channels such as ABC, NBC, FOX depending on locations.
Learn More: 7 Best Fixes of Slow Internet On Sony Smart TV – 100% Working
How to Setup Local Channels on Samsung Smart Tv without Antenna
I have discussed a lot of information for you to watch your favourite local channels on smart tv without an antenna. Now look over the setup process. At first, make sure you have-
Setup Process of Antenna Less Samsung Smart TV Local Channels
Plug the Smart TV and switch it on
Start streaming device. Make sure it is connected to the TV via USB or HDMI port
Follow on-screen instructions
Ensure the streaming device is already connected to the internet
Once connected to the internet. Sign in to the wifi network. Amazon Fire TV Stick and Google Chromecast Ultra users need to use an Ethernet cable in order to connect directly to the internet. Use no ethernet port in-house alternative to establish a secure ethernet connection that results in no buffering streaming.
After completing all formalities, start watching local channels without an antenna
People Also Ask
How can I watch TV for free without an antenna?
You will be glad to hear that, without an antenna, you watch your favourite content online. Freeview is a famous digital tv service that brings lots of channels for users to access from anywhere.
Can Samsung TV work without antenna?
Yes, Samsung TVs work without antennas. Recently, Samsung has added the TV Plus package. With this package, you can stream some live channels. It will allow you to watch all live channels, though no antenna you have.
How can I stream local channels?
With the help of some popular apps such as Hulu Live TV, FuboTV, Sling TV, YouTube TV, you will be able to stream local channels easily.
Final Word
Time has changed its path. Before you may look for a quality antenna that can catch local channels and give full-time entertainment. Now, you don't need an antenna to stream local channels. Streaming service will make your life wire-free. As long as you have a stable internet, you can go for it. Apart from investing in antennas, consider investing in the best smart TV for an optimal experience. On Smart TV, Hulu, YouTube TV, and many more services are displayed on the big screen. It feels like you are in a cinema hall. You can also connect smart tv with iPhone, Android, or Tablet. I hope the information on "how to get local channels on Samsung smart tv without antenna' has been clarified.