By following T-Mobile's path, Verizon unveils a new plan in February for Florida Customers. But, the customer's age needs to be 55 years old and subscribe to the specific plan. A single line unlimited service for $60/mo and two lines for $80/mo. Florida people are really lucky as they are going to achieve 55+ plans in their states. As per an online report, it's a trial plan. Verizon will expand the plan soon to other states also. However, let's explore the bitter truth: why is Verizon senior plan only in Florida?
What is Verizon Senior Plan?
A senior plan indicates a particular plan that is only suitable for senior citizens. It is farther than a traditional internet plan. No doubt, Verizon is one of the best internet service providers in the USA. Besides providing internet plans to all ages of people, they reserve special edition plans for senior citizens. People who have aged almost 55+ and 65+ can get the opportunity of Verizon Senior Plan. It includes unlimited talk, text, and data with no overage fee. Advance 5G network speed with optimum coverage.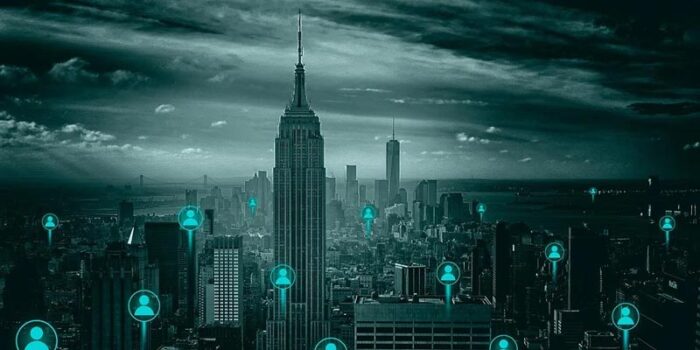 Verizon 55+ Plan Reviews
A reliable and consistent plan is a great way to keep your connection alive with family and loved ones. As it is one of the largest carriers, unveils Verizon 55+ for 55 or up ages customers. If you are 55+, you may enroll in this offer. This plan starts from $60 per month for only one line. And $80 for two lines. Apart from the subscription price, it offers reliable 5G networks that are 25 times faster than 4G networks. Verizon 55+ has separate 3 plans. Here's a piece of tabular information that will help you to understand its price and features-
Learn More: Best Verizon Go Unlimited Plan for Seniors
Phone Plan

Price

Features

55+ Unlimited Plan

Starts at $40 per line with 2 lines
Unlimited talk, text, and data DVD-quality streaming
Unlimited mobile hotspot
Verizon Up rewards
Talk, text, and data to and from Mexico and Canada included

Start Unlimited

Starts at $30 per line with 5 or more lines
Unlimited talk, text, and data
DVD-quality streaming
Mexico and Canada included
Verizon Up rewards

Prepaid Plan – 5 GB

Starts at $40 per month
5 GB of high-speed data
Mobile hotspot
5G nationwide coverage
Unlimited talk and text
Mobile hotspot
Talk, text, and data to and from Mexico and Canada for an additional $5 per month

Prepaid Plan – 15 GB

Starts at $50 per month
15 GB of high-speed data
Mobile hotspot
Unlimited calling to Mexico and Canada
5G nationwide coverage

Prepaid Plan – Unlimited

Starts at $65 per month
Unlimited talk, text, and high speed data
Includes unlimited 5G Ultra Wideband mobile hotspot
Unlimited calling to Mexico and Canada
Discounts in Verizon Plans for Seniors in Florida
We already know the 55+ plan by Verizon is an unlimited plan that offers a discount rate for 55 years older people residing in Florida. With this plan, Florida residents will get all benefits of unlimited data at a discount rate. But, before availing of this offer, you have to meet some requirements. The followings are-
You must be a new wireless customer
55 years older or more
Make sure up to 2 phones are connected to your Verizon account
You have a Florida billing address added to your Verizon account
Learn More: How to Get Verizon Wireless Discounts for Retirees
3 Reasons Why is Verizon Senior Plan Only in Florida?
Widest Network
Verizon is the only service in Florida that has the widest network service. It covers 100% area and makes itself the best network in the state. Verizon is able to provide the most robust 4G coverage in Florida. Aside from the 4G network, Florida got Verizon's 3G network on 3G devices. Don't worry about 5G coverage, Verizon unveils a new 5G network for Florida users. Though it is still under maintenance, soon the network will get more frequency and users will get optimum speed for sure.
Populated Area
Florida is a populated country, Over 70% believe that it is overpopulated and overcrowded. In 2021, about 21.78 million people lived in Florida. So, Verizon decided to cover up Florida. Fortunately, they catch up with customers with their exciting plans, and people happily use their service. It would be a great reason why is verizon senior plan only in Florida.
Environment Friendly
The environment is a great consideration when establishing a secure internet connection. It's the flattest state in the US which means there are no major natural barriers that can prevent internet signals. A consistent signal can run the internet at a stable position all the time and users feel satisfied with the connection. Yes, Verizon followed this factor.
What States Offer the Verizon 55 Plan?
As per Wave7 Research and official confirmation of Verizon, it is working on a competitive response to expanding the state converge. Currently, besides Florida, Verizon 55 plan expands its offers to other two states such as Missouri and Illinois. And the rest of the countries are on the way.