A gift card is a smart way to give money to your friends without an envelope of cash. But what kind of gift card would you give as a gift to your friend on his birthday? In my opinion, Amex Gift Card is a decent choice. This gift card is widely used as a monetary gift. It is pre-loaded with a fixed amount such as $50 or $100. An American Express gift card looks like a credit or debit card so you can link it with your bank account. Eventually, you can transfer money from AMEX gift card to bank account. My resourceful article will help you to do this step by step!
What is an Amex Gift Card?
American Express, also known as AMEX gift card, is a prepaid card loaded with US dollars. Gift cards are accessible with the amount $25, $50, $100, $200, and $500. It can be found in almost every store and retail outlet in the United States. AMEX gift cards are accepted by some online stores inside and outside of America. This gift card amount can be traded for cash in hand or cash at bank.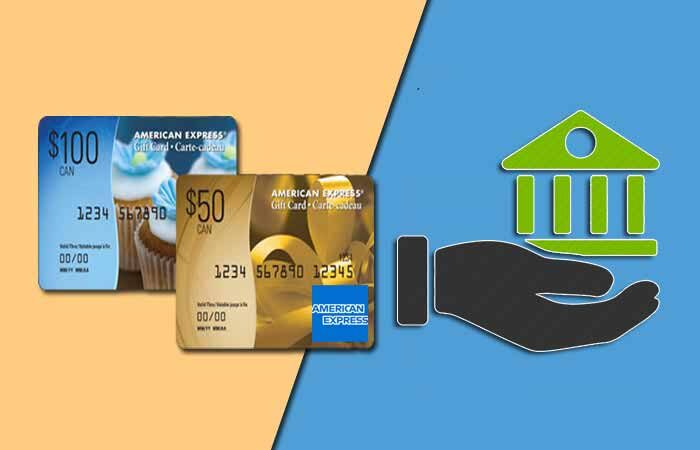 How to Register AMEX Gift Card
In order to use or transfer AMEX gift card to bank account, you have to register it first. Then it will activate and be ready to use. AMEX Gift card is not associated with a particular person, so it should be registered before use. Here is the process of activating an amex gift card-
Call Amex Gift Card Support at 1-877-297-4438
Tell them Amex Gift card number and security code
Your call will be redirected to another representative, who will ask for the billing address
Now your AMEX gift card is associated with your name and address.
Now it's verified and activated
Use it for purchase anything that supported Amex
Important Information
Keep Amex Card all information in a safe place. The necessary information are-
Gift card number
4 Digit Card Identification Code located on the front side of Amex gift card
Card security code (backside on the card)
Customer service phone number
Having that information ensures you have full access to gift card funds even after stealing the card or loss anyhow.
How to Check an AMEX Gift Card Balance
It is easy to check the Amex gift card balance using a phone or computer. The process is super easy. It is necessary to check the balance when you want to barter the card for buying goods. So, first, confirm your current balance then decide to buy.
Don't Miss It: 15 Proven Ways to Earn Money without Real Job – Realtime Experiences
Checking Amex Gift Card Balance
To check the balance, simply just call the number on the back part of the gift card or visit the official American Express Gift Card website. Just enter gift card information and PIN. To check the balance online, go to the Balance Check Page, then enter the card number. Prove that you are not a robot, then continue. For further queries, get help from a representative by calling a toll-free number 888-846-4308.
How to Use an American Express Gift Card
You can use an American Express Gift Card anywhere in the US where it is acceptable. Banks, restaurants, coffee shops, gas stations, and retailers are well-known places for using Amex gift cards. You can also use it for purchasing regular items online.
How to Use It
On the backside of the card, sign your name in the signature panel. Make a purchase then give the card to the clerk so that he can swipe it through a card reader. Otherwise, put the card number for online purchase. Set the card type as "Gift Card" if no option for Gift Card set it as a credit card.
Learn More
How to Transfer Money from AMEX Gift Card to Bank Account
Honestly, there is no direct way to transfer funds from amex gift card to bank account. But, some alternative ways can move your AMEX gift card money to a bank account easily. These methods are-
1) Using Square Reader Payment
Square payment is a legit platform that allows gift card users to make Point of Sale (POS) payments. A square account is necessary for this purpose, and your bank account must be linked to it. You may require to purchase a Square Reader from Amazon in order to swipe. After that, you can swipe your gift card over the square reader then transfer a specific amount to the square account. Now you can easily get the money to your bank account. For each transaction, Square Payment charges only 2.75%.
2) By Linking Gift Card to Paypal Account
As a PayPal user, you can link gift cards to PayPal and get the money from the amex gift card to bank account. The process of linking gift cards and bank accounts to PayPal.
Related to PayPal
How to Add Amex Gift Card to PayPal
Go to PayPal dashboard
Go to My Wallet
See on the left side "Link a credit or debit card"
Enter the gift card information, you want to link in
How to Add Bank Account to PayPal
Go to PayPal dashboard
Go to My Wallet
See on the left side "Link a credit or debit card" and "Link a Bank account"
Enter the bank information, you want to link in
How to Withdraw or Deposit Amex Gift Card to Bank Account
Login to PayPal
Go to My Wallet
Tap on Transfer Button
Select transfer to a bank account
Choose your bank to deposit or withdraw
Tap on Continue
Enter the amount to transfer, then next
Review your details then transfer now
3) Get Help from Merchants
There are numerous merchants available around you who are always ready to assist you. You can get help from and transfer the money from amex gift card to bank account. You just need to present it there with amex gift card and pay over POS or other card reader machine. Now provide them with your bank details so that they can instantly transfer money to their bank account. Though they require a small fee but you will get gift card money from the bank for sure.
4) Use Gift Exchange Kiosk to Get Cash at Bank
Do you want to transfer money from amex gift card to bank account? You may find some kiosks in big shopping malls and supermarkets. Kiosks are small and temporary, stand-alone booths located in busy city streets for marketing purposes. They will help you to exchange gift card amounts. Hand over them the amex gift card and exchange it for cash or tell them to deposit your bank account.
Learn More
5) Sell Amex Gift Card and Get Cash or Deposit to Bank Account
Online several companies are available to purchase your gift cards over websites or apps. If you have a gift card and want to sell it, try some online gift card exchange websites. This option is more convenient and lucrative. Here are few gift exchange and auction websites-
Gift Card Granny
CardCash
Raise
Walgreens
Target
Walmart
Coinstar
Kroger
Giant
Safeway
CVS
How to Cash Out American Express Gift Card
If you have an unwanted AMEX gift card, you can convert it to cash. Here are some ideas on how to convert amex gift card to cash.
1) Request for a Refund
If you got a gift card from someone you love or you purchased it for an unknown reason. You have multiple options for refunding. While there are some rules and regulations for amex gift cards, you may help with cardholder agreement. Get help from a representative by calling 1-833-205-8622 and tell them how you can get a refund from amex gift card.
2) Take Help from Local Laws to Cash Out
Ask for help from Local Law, it depends on the location you live. If the gift card amount is small, you may get a refund. Some local states law order all retailers to convert gift card balance to cash if the balance is within certain rules.
3) Add Amex Gift Card to Digital Wallet
You may hear about Samsung Pay, Google Pay, Apple Pay. If you have any of these, add the gift card to your digital wallet so that you can purchase anything from supported stores.
4) Sell Gift Card
As I mentioned before, selling a gift card can get your money back. Online marketplace and kiosks and cashing stores will be able to give you money in a return for a gift card. Small % they will require for converting to the cash amount.
5) Buy A Money Order
If you are a lucky person, you may have a chance to buy a money order for cash. So, find a money order opportunity in your place. If you get it, instantly convert and cash out american express gift card.
How to Add American Express Gift Card to Cash App
Here's how to add amex gift card or any other credit/debit card to a cash app. Learn more about online stores that accept cash app.
Open Cash App.
Go to the "My Cash" tab from the left corner
Click on "+ Add Credit Card"
Enter Gift card information
Tap "Add Card" to add the Gift card to your Cash App account.
Frequently Asked Questions
Where can I use American Express gift card?
CVS Pharmacy, Family Dollar, Rite Aid, Samsclub, Target, Walmart, Walgreens, Lowes, Home Depot, etc. these retailers accept Amex or American Express gift cards.
What stores accept Amex gift cards?
Aldi, All-battery.com, AllSaints, Amazon, Walmart, Walgreens, etc. these stores accept Amex or American Express gift cards.
Can you withdraw money from American Express gift card?
Though there is no
direct way to withdraw money
from Amex gift cards, you can follow the upper solution, to completely withdraw to a bank account or in cash.
Can I withdraw money from Amex gift card to atm?
Unfortunately, Amex gift card amounts are not withdrawable by ATMs.
Does Amazon accept Amex gift cards?
In most Amazon purchases, Amex gift cards are usable. So, what are you waiting for? Just now use your Amex Gift Card.
Does Walmart sell Amex gift cards?
Walmart sells Amex gift cards only for $50.
Can you deposit Amex gift card?
You can't directly deposit gift card amount, follow the upper solution to deposit or transfer money amex card to bank account.
Can you transfer Amex gift card balance?
Yes, indirectly amex gift card balance is transferable in 5 ways.
Can you use your American Express gift card at the ATM?
No, there is no way to use Amex gift cards at ATMs.
Is it Possible to Send funds from Gift card to Bank account?
Yes, possible but you need to link a PayPal or Venmo account to a gift card, then transfer the amount to a bank account.
Can you Send Money from Gift card to Cash App?
Currently, there is no clear way to send money from a Gift Card to a Cash app. But I hope, in future Cash app will create a new system for this.
Final Thoughts on Amex Gift Card to Bank Account
Gift cards are treated as a gift to someone. You can apply for a gift card from a merchant if you want to give the Amex gift card to someone special. Online and physical stores are ready to hand over gift cards. After all, if your friend wants the money from an Amex gift card to bank account. Tell him to read the article, then it would be easier to fulfill his wish. I hope I have succeeded in covering everything about the transfer of amex gift card to bank account.