Verizon Wireless is one of the largest internet service providers in the US, so you've probably heard of it. But Verizon Fios – it's a new term in your mind, right? We decided to clarify Fios customer internet plan pricing besides how it works. Let's see how to get Fios new customer pricing.
What is Verizon Fios?
Verizon Fios is a reliable brand of Verizon Fiber Internet. Verizon and Verizon wireless are owned by Verizon itself but it is operated as a separate company. It's a fiber-optic network and offers cheap internet plans, with TV-Internet service in various locations throughout the United States. Fios also provides consistent and dependable high-speed internet connection. Comparatively, it is faster than the so-called DSL network. Despite Node, the fiber-optic lines of Verizon Fios run at your home, that's why Fios is quicker and faster than other internet providers.
How Much Does Verizon FIOS Cost?
Verizon prices will differ depending on the service you use. If you want to use TV, Internet, and Phone at a time. Verizon will cost much and you have to purchase a bigger plan for this. Normally, Verizon Fios Internet price is around $39.99 per month to $89.99 per month. With standalone Fios Internet, there is no contractual liability. Here's a new Fios Internet lineup in 2022.
| Plan | Price | Download speed | Upload speed |
| --- | --- | --- | --- |
| Internet 300/300 | $39.99/mo. | 300Mbps | 300Mbps |
| Internet 500/500 | $64.99/mo | 500Mbps | 500Mbps |
| Fios Gigabit Connection | $89.99/mo | Up to 940 Mbps | Up to 880 Mbps |
Learn More: How to Get Verizon Wireless Discounts for Retirees
1) Verizon Fios 300Mbps Plan
The new Verizon Fios 300Mbps costs $39.99 per month. It is the best fit for optimum download speed with streaming movies and watching TV online. In Verizon's own internet testing, this plan got 300/300 Mbps internet speed and customers also got the same speed. This plan has sufficient download speed TV streaming, Movie streaming and local tv app streaming. While most live TV services require 5Mbps to 25Mbps speed, Verizon Fios is always ready to give you budgeted output.
Plan Perks of Verizon Fios 300Mbps Plan
Includes Verizon Gift Card that costs $50
6 Months Disney+Bundle (Includes Disney+, ESPN+, Hulu)
2) Verizon Fios 500Mbps Plan
Verizon Fios's another superb internet plan is a 500Mbps plan that costs $64.99 per month. It is specialized for multiple internet users in a large house. Since it's a heavy internet bandwidth, homies can stream video on one more screen at a time and can share large files over wifi. In Verizon's own internet testing, this plan got 511.79/537.91 Mbps upload and download speed and customers also got the same speed.
Plan Perks for Verizon Fios 500Mbps Plan
Includes Verizon Gift Card that costs $50
6 Months Disney+Bundle (Includes Disney+, ESPN+, Hulu)
3) Verizon Gigabit Connection
Fios Gigabit Connection is ideal for a seamless entertainment experience. It has a great upload and download speed, the rate is up to 940 Mbps and 880 Mbps. With an $89.99 per month bill, PC gamers can run their games on pc smoothly as it provides consistent speed. In Verizon's own internet testing, this plan got 946.26/921.07 Mbps upload and download speed and customers also got the same speed. And larger file transfer is a great factor, yes Gigabit connection is capable of this. This gigabit connection of Fios is an upper-level deal, if you think that is perfect for you, don't wait to go for this. 
Plan Perks for Verizon Gigabit Connection
$100 Verizon Gift Card
12 Months Disney+ Bundle that includes ESPN+, Disney+, and Hulu
Rental includes 1 Wifi Extender and 1 Home wifi router
2TB Verizon Cloud Storage
Learn More: 7 Fastest Wi-Fi Router for Gigabit Internet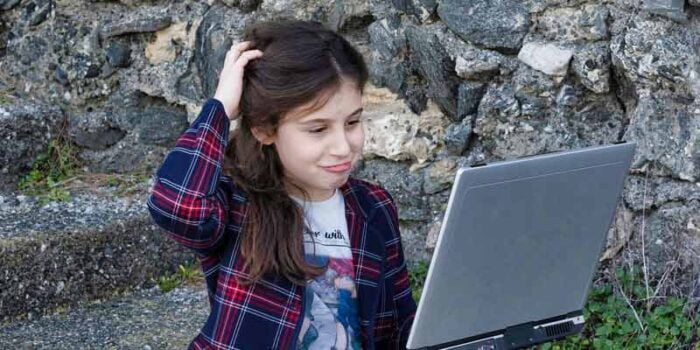 How to Get Fios New Customer Pricing? 3 Effective Ways
There is a little bit of difference in pricing for Verizon's new customers and existing customers. Generally, new customer pricing is cheap with ultimate features. But it's a minor portion of existing customers. If you want to get a new customer alluring offer, you must cancel Verizon FiOS internet, if you are coming to the expiration date. Here is a research method, on how to get fios new customer pricing as an existing customer.
1) Conversation with Verizon Agents
As an internet user of Verizon, you have the right to talk with Verizon Agents. They are always ready to help you out. To get new pricing, you have to prove yourself a new customer. In this case, you can show up your cancellation information which you canceled before. Otherwise, tell them your account information, Agent will confirm to you if the account is canceled or not. In the next step, mention the price you want and tell them to give you the proper plan with this price. If a plan is available at this price, you may get it for sure. Don't forget to save the quote number from the conversation.
2) Call Fios
You can also call Fios at this number (833-780-4861) during regular business hours. Then explain everything in detail as you are at the end of a contract or want to cancel/sign up for a new customer deal. Give them a save quote number so they can read the previous conversation and never waste your valuable time. Call center agents will happily sell new pricing plans to you and also they can connect or disconnect any internet plan.
3) Exchange Equipment
When you cancel the Verizon FiOS contract, you will need to send all previous equipment back. Those types of equipment are Cable Card, DVRs, Routers, etc. If you are fortunate, the installer will bring you a new one. You can also request UPS boxes and labels to return the equipment. When you receive the return labels, write them down or take a photo of them for your records.
It's a real-time experience for a loyal Verizon FiOS user. He used these tricks for many years. After a few calls to Verizon Agents, they agree to give you the new pricing method. And run your internet life on.
Bottom Line
Verizon has the best internet pricing, we have no doubt. But, people always want to get great service at a cheap price. As the reason, Verizon FiOS's new customer pricing is a quick option to get your internet bill lower. We have outlined the full information about "How to Get Fios New Customer Pricing". Hope you got what you wanted.
You May Also Like!